St. Mary's Spring Workout Sign-Up
March Mon 25 8:15 p.m. - 9:15 p.m.
March 28 Thurs 5:30 p.m. -7:00 p.m.
April 1st 7:00 p.m. - 8:00 p.m.
At Holiday Twin Rinks
Please bring $50 payment on first day of workout.  Check made payable to St. Mary's High School.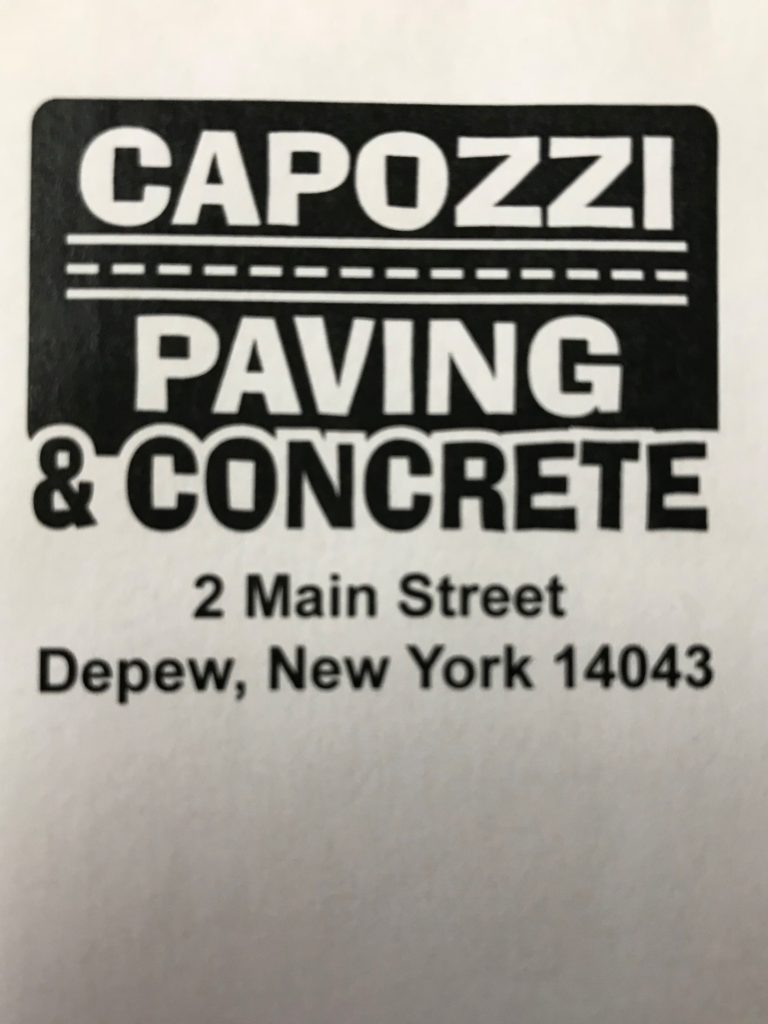 Get Your St. Mary's Hockey Gear
The SMH Hockey Team's online store is now open! 
Click on the link here to get some awesome swag!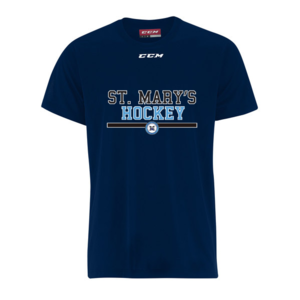 2018-19 Men's Federation Hockey Schedule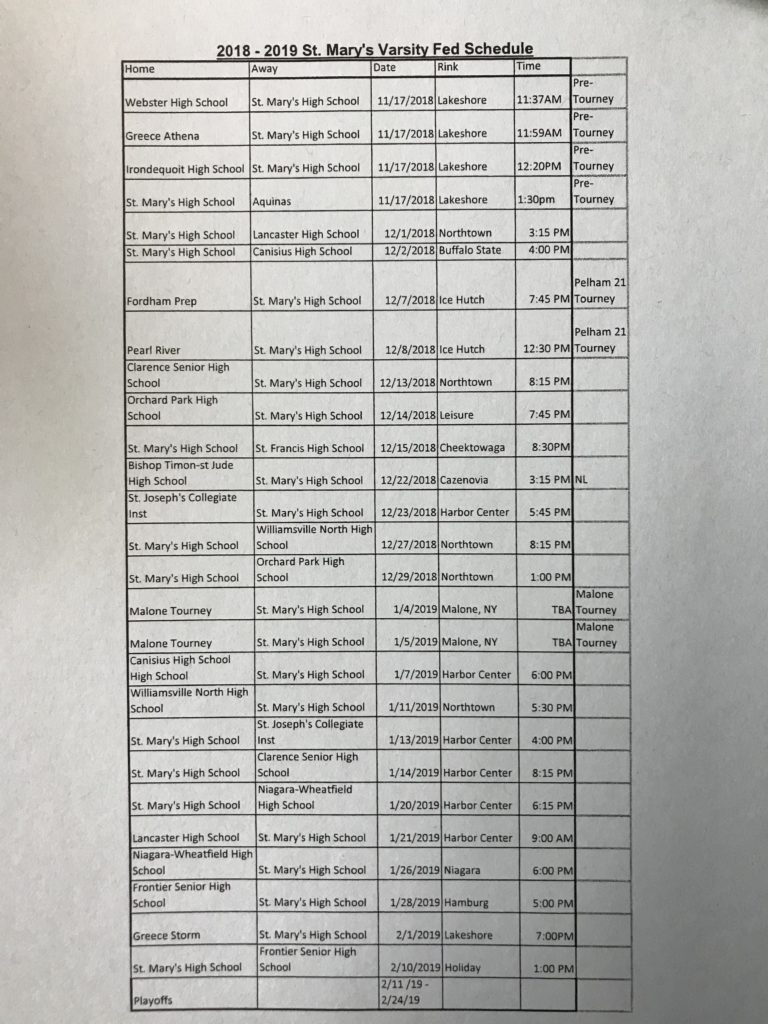 2018-19 Men's Varsity Club Hockey Schedule
Date
Time
Home
Away
Location
13-Nov
8:00 PM
East Aurora
St. Mary's
East Aurora
17-Nov
8:30 PM
St. Mary's
Lancaster
Cheektowaga
18-Nov
3:00 PM
Jamestown
St. Mary's
Jamestown
23-Nov
2:00 PM
RH
St. Mary's
Harbor Center
1-Dec
8:30 PM
St. Mary's
Jamestown
Cheektowaga
8-Dec
8:30 PM
St. Mary's
St. Joe's
Cheektowaga
11-Dec
8:00 PM
East Aurora
St. Mary's
East Aurora
16-Dec
7:00 PM
Canisius
St. Mary's
Leisure Rinks
21-Dec
9:00 AM
St. Mary's
Orchard Park
Leisure Rinks
22-Dec
9:00 PM
St. Joe's
St. Mary's
North Buffalo
24-Dec
9:00 AM
Canisius
St. Mary's
Leisure Rinks
26-Dec
9:30 AM
St. Mary's
Lancaster
Leisure Rinks
27-Dec
Tournament
Semifinals
28-Dec
Tournament
Finals
2-Jan
8:00 PM
Orchard Park
St. Mary's
Depew Rinks
5-Jan
8:30 PM
St. Mary's
East Aurora
Cheektowaga
13-Jan
4:00 PM
Lancaster
St. Mary's
Depew Rinks
19-Jan
8:30 PM
St. Mary's
RH
Cheektowaga
26-Jan
8:30 PM
St. Mary's
Orchard Park
Cheektowaga
27-Jan
3:00 PM
Jamestown
St. Mary's
Jamestown
1-Feb
6:00 PM
St. Mary's
Canisius
Harbor Center
2-Feb
8:30 PM
St. Mary's
Canisius
Cheektowaga
9-Feb
8:30 PM
St. Mary's
Lancaster
Cheektowaga
11-Feb
Playoffs
2018-19 Men's JV Hockey Schedule
| | | | | |
| --- | --- | --- | --- | --- |
| Date | Time | Home | Away | Location |
| 16-Nov | 5:45 PM | Canisius | St. Mary's | Leisure Rinks |
| 18-Nov | 5:15 PM | Grand Island | St. Mary's | Hyde Park |
| 21-Nov | 8:30 PM | East Aurora | St. Mary's | East Aurora |
| 28-Nov | 6:30 PM | OPA | St. Mary's | Depew Rinks |
| | | | | |
| 7-Dec | 9:00 PM | St. Mary's | STF | Cheektowaga |
| 14-Dec | 9:00 PM | St. Mary's | Jamestown | Cheektowaga |
| 21-Dec | 9:00 PM | St. Mary's | Timon | Cheektowaga |
| 26-Dec | 6:00 PM | SJW | St. Mary's | NTC |
| 28-Dec | 6:45 PM | Frontier | St. Mary's | Leisure Rinks |
| | | | | |
| 4-Jan | 9:00 PM | St. Mary's | Canisius | Cheektowaga |
| 6-Jan | 12:30 PM | Timon | St. Mary's | Cazenovia |
| 11-Jan | 9:00 PM | St. Mary's | Canisius | Cheektowaga |
| 18-Jan | 9:00 PM | St. Mary's | OPA | Cheektowaga |
| 21-Jan | 2:00 PM | St. Mary's | Frontier | Harbor Center |
| 26-Jan | 2:30 PM | Jamestown | St. Mary's | Jamestown |
| 27-Jan | 7:45 PM | SFR | St. Mary's | Leisure Rinks |
| | | | | |
| 1-Feb | 9:00 PM | St. Mary's | SJW | Cheektowaga |
| 8-Feb | 9:00 PM | St. Mary's | Grand Island | Cheektowaga |
| 18-Feb | Playoffs | | | |
Roster - Federation
| | | | | |
| --- | --- | --- | --- | --- |
| Number | Last Name | First Name | Grade | Position |
| 13 | Bialkowski | Alex | 12 | D |
| 8 | Casillo | Brent | 12 | F |
| 24 | Chinurynski | James | 11 | F |
| 6 | Chirico | Michael | 12 | F |
| 3 | Cwiklinski | Connor | 10 | D |
| 17 | Dantonio | Sam | 11 | D |
| 21 | Dunne | Conor | 12 | F |
| 31 | Golovin | Devin | 11 | G |
| 4 | Henry | Joe | 12 | F |
| 5 | Henry | Chris | 12 | F |
| 30 | Karoleski | Kyle | 12 | G |
| 7 | Kerl | Tyler | 10 | D |
| 16 | Krawczyk | Brendan | 12 | F |
| 10 | Mangan | Caleb | 12 | F |
| 22 | Mangan | Jared | 10 | F |
| 19 | Micholas | Zach | 12 | F |
| 9 | Miller | Alex | 11 | F |
| 1 | Ohlweiler | Michael | 10 | G |
| 12 | Pfalzer | Dan | 12 | F |
| 20 | Reil | Daneil | 11 | F |
| 18 | Stoklosa | Robert | 11 | D |
| 2 | Walter | Michael | 11 | D |
Roster- Varsity Club Hockey
| | | | |
| --- | --- | --- | --- |
| Number | Last Name | First Name | Grade |
| 11 | Barry | Curtis | 11 |
| 10 | Cottrell | Dean | 10 |
| 2 | Denning | Dylan | 10 |
| 8 | Difonzo | Anthony | 10 |
| 4 | Fitzery | Tristan | 10 |
| 3 | Henry | Paul | 11 |
| 5 | Hurd | Camden | 10 |
| 31 | Karnavas | Nathan | 10 |
| 12 | Kmiotek | Christopher | 11 |
| 18 | Kosinski | Evan | 9 |
| 16 | Loubert | Christopher | 10 |
| 17 | Mendola | Tyler | 10 |
| 15 | Pierson | Joshua | 11 |
| 9 | Reif | Daniel | 11 |
| 7 | Sypniewski | Jordan | 12 |
| 30 | Winiarski | Noah | 11 |
| 21 | Young | Kyle | 10 |
Roster- JV Club Hockey
| | | | |
| --- | --- | --- | --- |
| Number | Last Name | First Name | Grade |
| 13 | Augustyniak | Ethan | 9 |
| 5 | Barry | Colin | 9 |
| 17 | Dantonio | Tyler | 9 |
| 1 | Geroger | Michael | 9 |
| 15 | Indelicato | Ben | 9 |
| 7 | Jarczewski | Brandon | 10 |
| 10 | Larroque | Matthew | 9 |
| 30 | Murphy | Dillon | 9 |
| 11 | Nassoiy | Luke | 9 |
| 14 | Nowark | Joshua | 9 |
| 9 | Payne | Connor | 9 |
| 8 | Pfalzer | Eric | 10 |
| 19 | Reif | Nicholas | 9 |
| 6 | Watkins | Davonte | 9 |
| 18 | Young | Cole | 9 |
| 4 | Zielinski | Joshua | 10 |