St. Mary's Players Shine with 12 All-Catholic Selections
The Lancers have 8 First Team Division B All-Catholic members and 4 Second Teamers.  Check them out below.  Special shout out to Player of the Year, Nino Marino '18!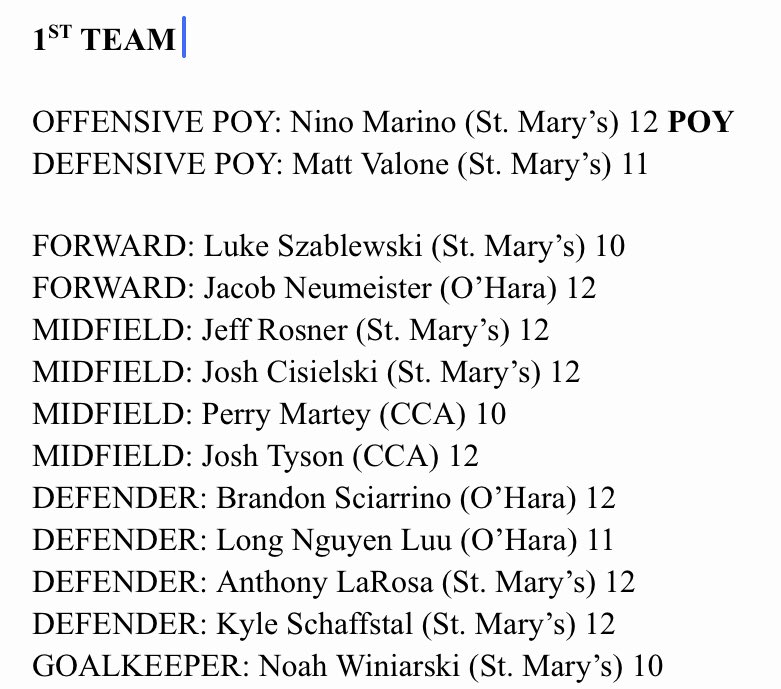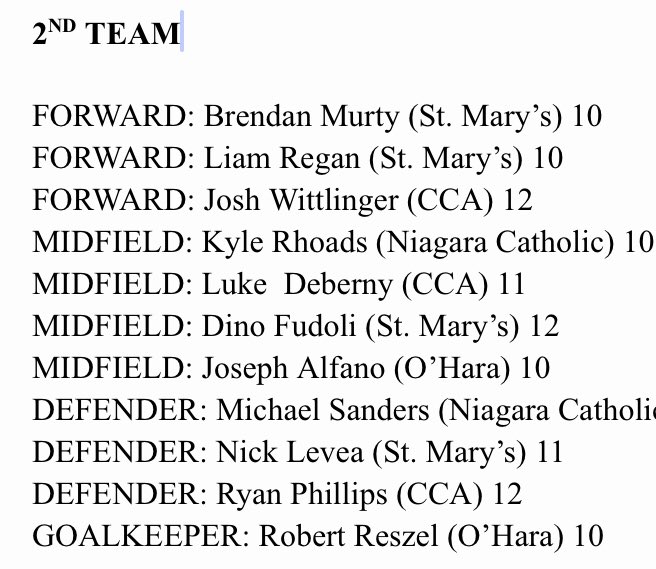 St. Mary's Wins Monsignor Martin Championship 
St. Mary's finished off an incredible regular season with a 6-1 victory over Cardinal O'Hara to take home the Monsignor Martin title! Luke Szablewski and Liam Regan scored two goals each and Anthony Larosa and Brendan Murty had single tallies for the Lancers, who captured their second straight division championship and have a 16-1-3 record for the season.
You can read the story in The Buffalo News here.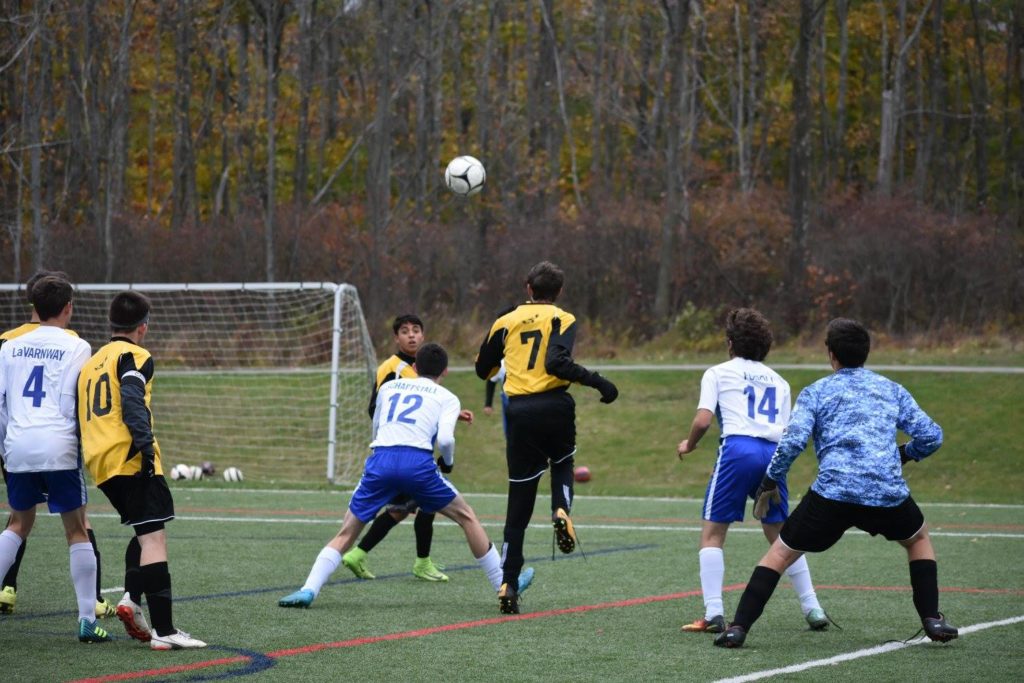 Noah Winiarski Earns Prep Talk Athlete of the Week
Our student athletes are on a roll! This week's Buffalo News Prep Talk Athlete of the Week is St. Mary's Men's Soccer goalie, Noah WIniarski! Coming off 30 saves against Fredonia last week, this Sophomore is sure doing his job between the pipes, helping the Lancers to a 10-0-3 record.  Way to go, Noah!  Read the full story from The Buffalo News here.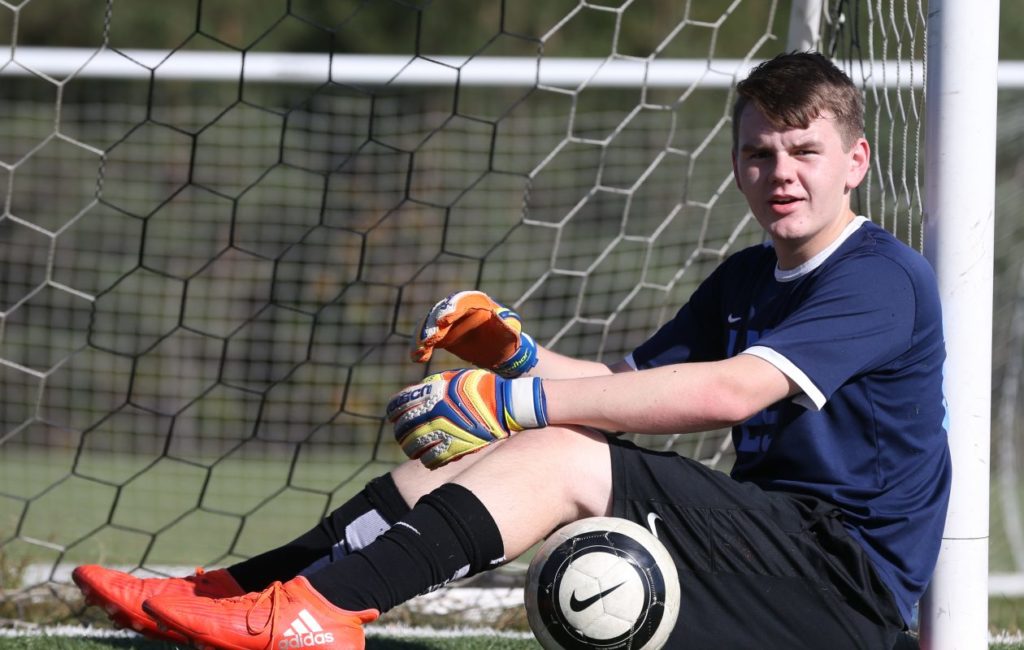 Photo credit: James P. McCoy/Buffalo News
Men's Soccer Starts Season with Strong 3-1 Win
Sophomore Luke Szablewski netted all three goals in the win ver Fredonia, with Senior Nino Marino recording two assists.
Here's a link to the story in The Buffalo News.
Senior Nino Marino and Team win Global Cup NI
Senior Nino Marino competed in Ireland this summer in the Super Cup NI with his Global Premier National Soccer Team. Nino assisted on the game-winning goal to send his team to the finals, and his team brought home the championship! Doing the Lancers proud, even across the pond!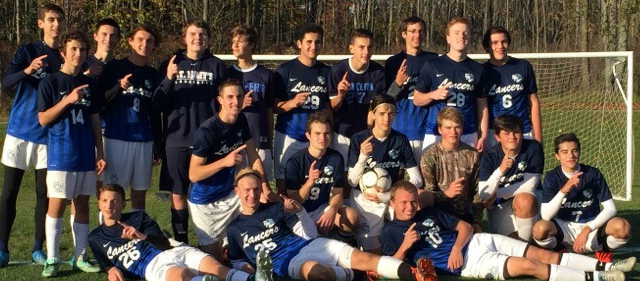 League Champs!
The Lancers won the 2016 Monsignor Martin League Title!