Women's Basketball Celebrates Senior Night
The Lady Lancers Basketball Team celebrated lone senior Erin DiPirro and sent her off with a victory against Buff Sem!  Thank you for all you have done for Lancer basketball, Erin!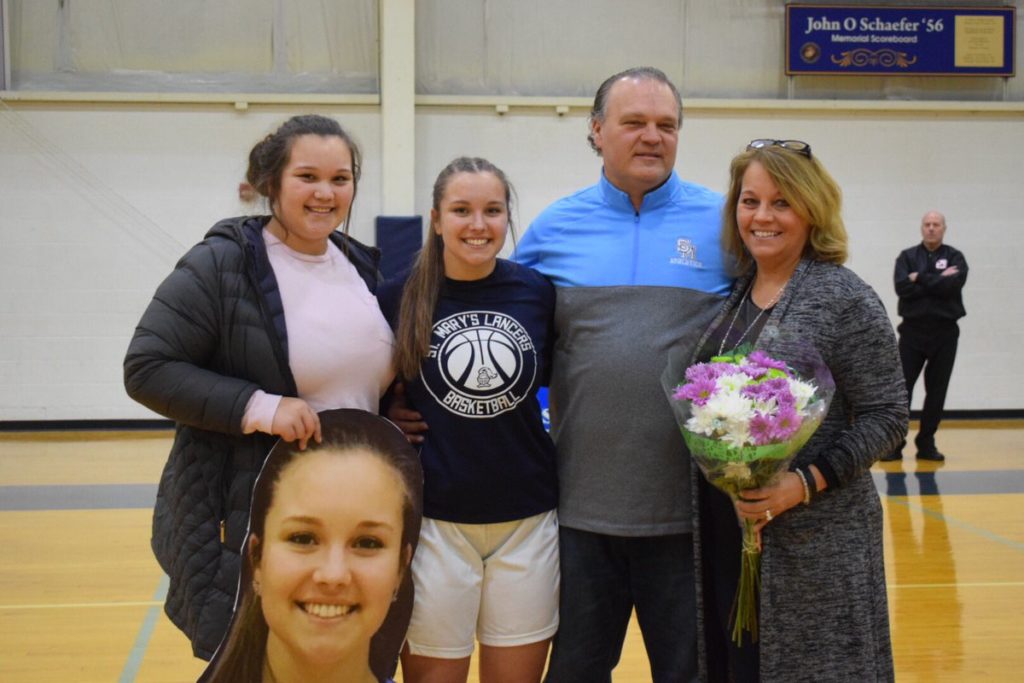 Women's Basketball Senior Night Set for 2/14
The Lady Lancers Basketball Team will celebrate senior Erin DiPirro at this year's senior night on Wednesday, Feb 14th, when they square off against Buffalo Seminary at home.  Come on out, and support Erin and the Lancers!
JV Basketball Picks Up Two Huge League Wins
The Lady Lancers JV Basketball Team continued its dominance on  the court with back-to-back wins against perennial Monsignor Martin League powers, Sacred Heart and Cardinal O'Hara.  The Lancers took down the Sharks 55-40, handing Sacred Heart its first league loss in four years, and followed that win up with a 45-35 victory against the Hawks of O'Hara to remain perfect on the season at 11-0.
St. Mary's Starts Monsignor Martin Play with 1-0 Record
The Lancers beat Christian Central Academy 83-52 to start league play off on the right foot.  Next up is a rematch against Lakeshore, who the Lancers already defeated once earlier in the season.
St. Mary's JV Wins Depew Holiday Tourney and Remains Undefeated
St. Mary's JV basketball team has been on quite the ride this season, beating teams by wide margins and surging to an 8-0 record.  Their latest victory was of the come-from-behind variety, 35-30, to defeat Iroquois to take home the Depew Holiday Tournament.  Way to go, Lancers!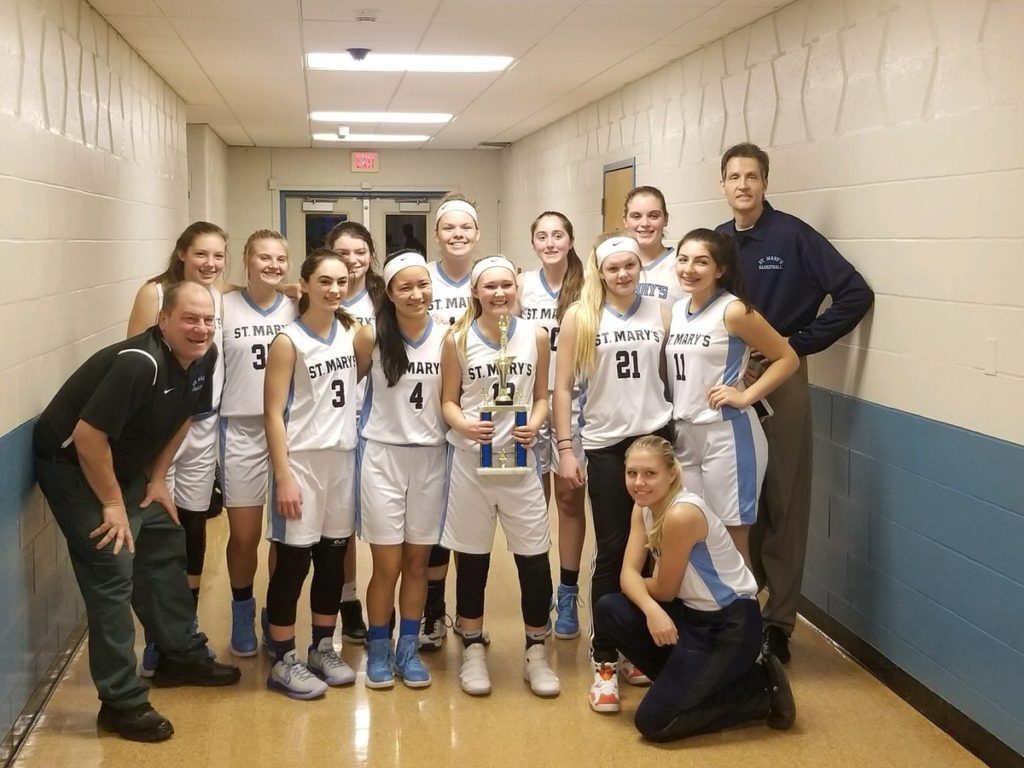 Lancers Come Up Just Short in Depew Holiday Tournament
St. Mary's beat neighboring rival Depew in the first round of the hosting team's tournament.  The Lancers were then set to face a very tough Iroquois team in the championship game.  Another close game left the Lancers just short at the end, 44-42.  Junior Caitlin Bish was named to the all-tournament team.  This tournament was yet another showing of great basketball and heart by this Lancer team.
Women's Basketball Makes Championship Run in Franklinville Holiday Tourney
The Lancers beat Portville convincingly in the first round of the tournament to face off against the hosting team in the championship.  The game was back and forth throughout, but the Lancers couldn't pull it out down the stretch as they fell 60-57.  Sophomore Myla Kline and Junior Caroline Zanghi were named to the all-tournament team.
Lancers Start Off Season with a W
The Lancers women's basketball team put on a show in their home opener against Frontier, winning 48-40.