On August 22nd, St. Mary's will unofficially kick-off the 2019-20 school year with the "Welcome Home!" Lancer Block Party. Each $100 ticket purchased gets you and a guest access to the party and a chance to win the grand prize as well as a chance to win several other prizes. To really make it worth your while, there will only be a maximum of 400 tickets sold. So, let's think about the odds here – a $100 ticket gives you at least a 1 in 400 chance to win thousands of dollars with that grand prize. Those are some great odds!
Take a look at the flyer below for some details: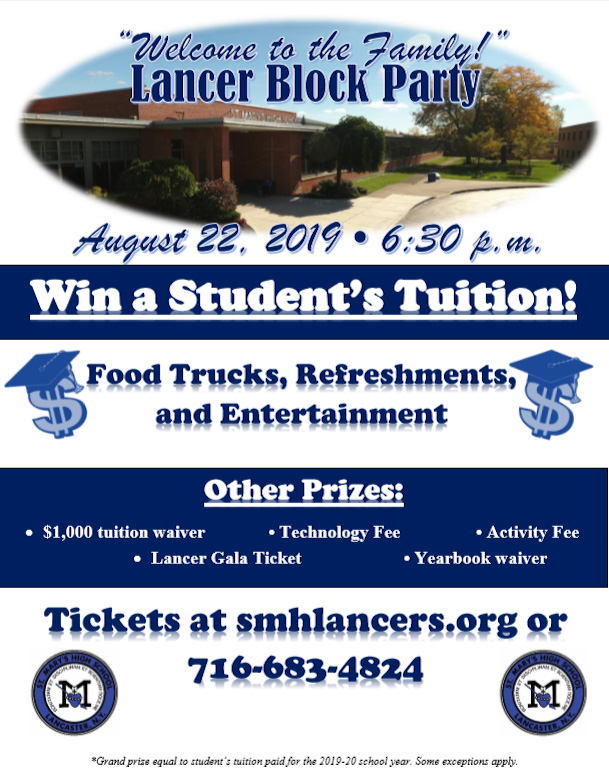 Interested in buying tickets? You can do so below or by calling the Main Office at (716) 683-4824. See you there!