The holiday season is quickly approaching and the calendar turns to the shopping weekend of all shopping weekends, there are some simple things you can do to give back to St. Mary's during the holiday season – AND all throughout the year! 
1. Amazon Smile
Who doesn't shop on Amazon these days? Log onto Amazon Smile and choose St. Mary's High School Lancaster, NY as your organization to support so that a portion of your purchase goes back to SMH! Go to the site and shop like it's your normal Amazon account – because IT IS!  Don't worry! You don't pay any extra! All you have to do is log on here, and choose SMH. The rest is shopping as usual!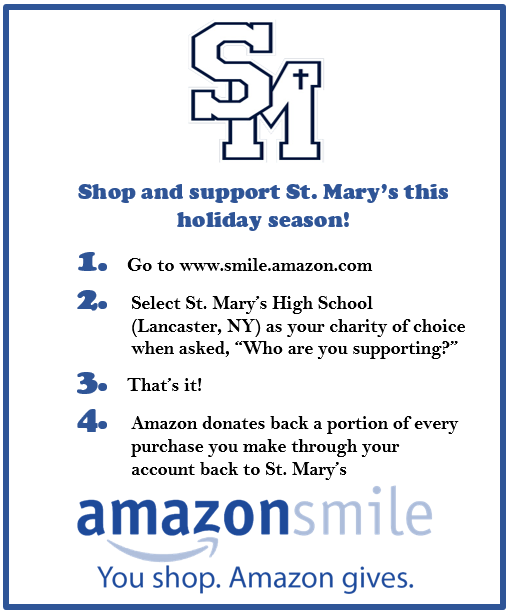 2. Scrip Program
You know you're going to buy gift cards for Christmas gifts anyways, so why not buy them from St. Mary's Scrip Program where a portion of each sale goes back to support SMH? Log onto the www.shopwithscrip.com and enroll with the code: 39C9645437466 to start browsing your options!