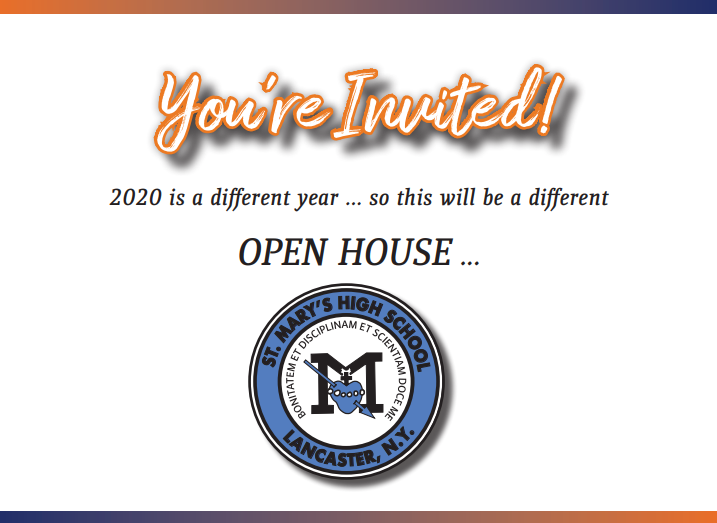 September 22nd at 5:30 p.m.
October 1st at 5:00 p.m.
October 14th from 4:00 to 7:30 p.m. 
We ask that you please make every effort possible to attend one of the sessions above so that we can keep the environment for our potential families as controlled and safe as possible. However, we do understand that you may not be able to attend one of the dates offered or may not feel comfortable doing so. If this is the case, please contact Andrea Drabik – Dean of Student Life & Admissions and she will be able to assist you with some next steps. Thank you.
During these unprecedented times, we have adapted how we will bring the St. Mary's experience to you. This year, we are offering:
Contactless preregistration – reserve a time slot for the potential SMH student and up to 2 adult guests
Tours of the building in a controlled environment with limited capacity, required face coverings, and frequent sanitization
Health screenings will be emailed to visiting families 1-2 days prior to your arrival on campus to complete and submit back to the school
Self-contained informational packets will be given out for you to review at your leisure
We think it is incredibly important to get our potential families on campus to feel what being a part of the St. Mary's Family is all about, and we plan to do that in as safe and efficient a way as possible.
If you are a transfer student or already know you would like to apply with us with our rolling admissions, please fill out an application here: