Dantonio Signs Letter of Inent
Senior Jacob Dantonio has signed his letter of intent to play golf at Canisius College. Jake has finished at the top of the Monsignor Martin Golf standings each of the past four years, including his freshman year.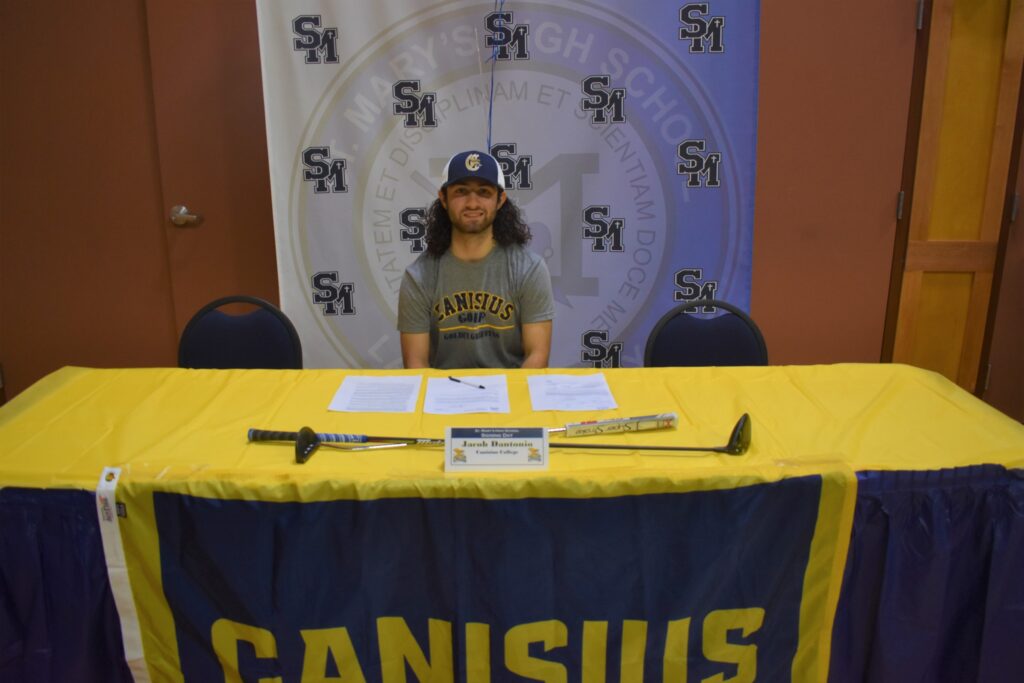 Lancers Win Share of Monsignor Martin Golf Championship
From The Buffalo News:
St. Mary's and Canisius shared the All-Catholic A Division boys golf championship Friday at Harvest Hill Golf Course in Orchard Park. Each team finished with a composite score of 203.
Jacob Dantonio, of St. Mary's, was the medalist with a 2-under 34 for nine holes. Cole Jones shot 38 for the Lancers, followed by Alex Standish at 42, Nate Johnson at 44 and Dan Perillo with a 45.
Three Lancers Named to All-Catholic Team
After winning the team championship, sophomore Jacob Dantonio won the individual title for the second straight year and was named to the All-Catholic Team. Junior Tyler Danotnio and sophomore Alex Standish also helped propel the Lancers to the team victory and were named to the All-Catholic Team after their exceptional seasons. Congratulations guys!
Lancers Win Monsignor Martin Golf Championship
In an unusual year, the St. Mary's Golf Team made work of short practice time and match opportunities to win the Monsignor Martin Golf Championship! Jacob Dantonio '23 defended his individual title, and Tyler Dantonio '22 and Alex Standish '23 finished right behind him in second and third place to secure the title for the Lancers.
Take a look at the recap of the match here from The Buffalo News. 
Freshman Jacob Dantonio Wins All-Catholic Championship
Freshman Jacob Dantonio shot an even par 71 at Springville Country Club to earn the top golfer at the All-Catholic Championships and led all Western New York golfers this season. What an accomplishment!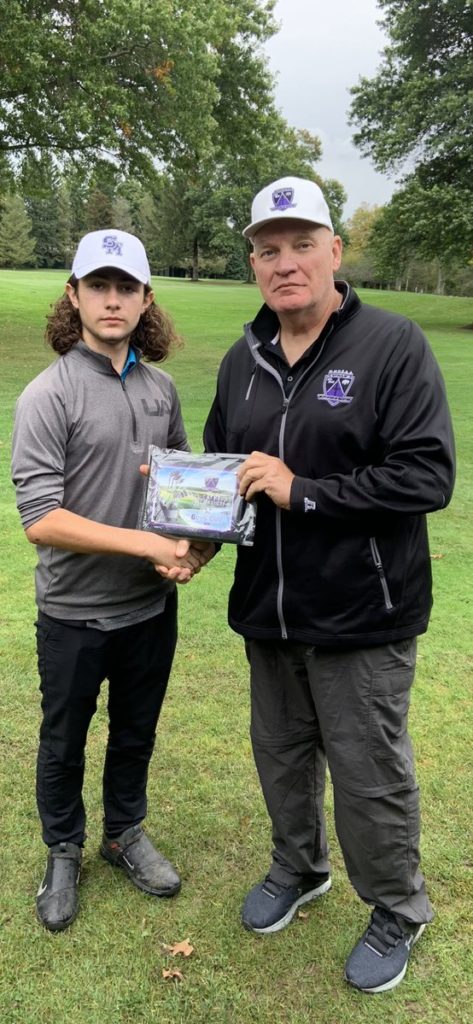 Dantonios Make All-Catholic Golf Team
Congratulations to freshman Jake Dantonio and his cousin, sophomore Tyler Dantonio, for being named to the 2019 Monsignor Martin All-Catholic Golf Team. They both enjoyed a top 5 finish at the All-Catholic Championships at Springville Country Club. Both boys are now onto the State Championships in June.
Senior Jacob Balogh also qualified for the State Championships!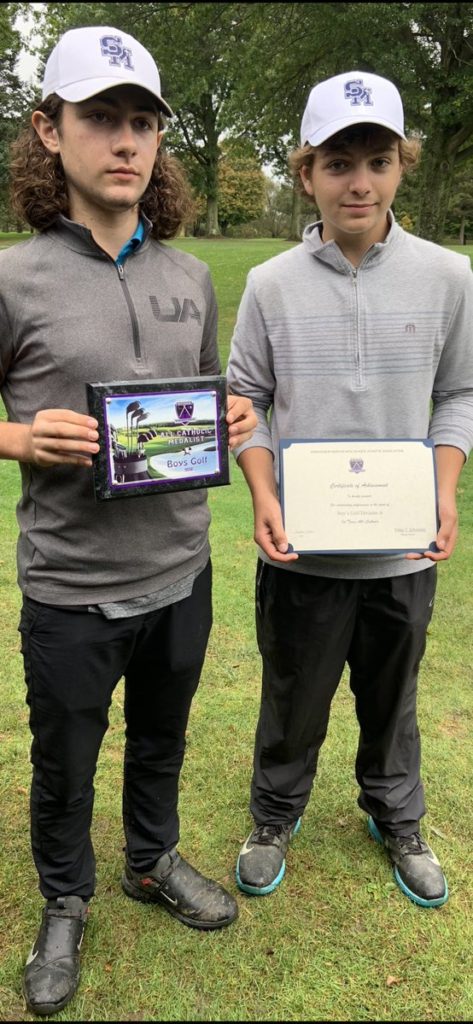 Lancers Have Impressive Showing in Erie, PA
The St. Mary's Golf Team finished 7th at The Midwest Prep Classic in Erie, PA over a two-day stretch. This showing was good enough for the  tops of the Monsignor Martin participants!  Jake Dantonio finished 5th overall out of over 100 golfers who participated.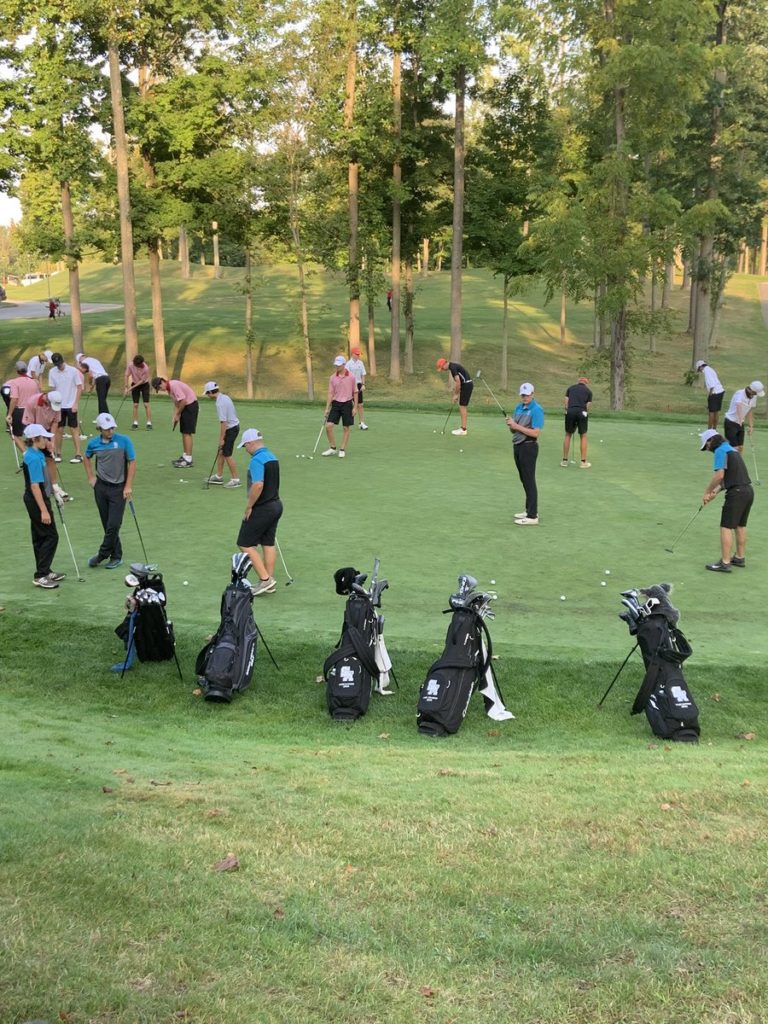 St. Mary's Golf Makes History Early Season Play
For the first time in school history, the Lancer Golf Team outscored three Monsignor Martin Division A schools in the same round of golf at Wanakah Country Club, St. Francis, St. Joe's and Timon.
The Lancer Golf squad moved to 2-1 at Wanakah. St. Mary's defeated St. Francis 206 to 231. Freshman Jake Dantonio continues his stellar play with a +1, 37 to medal.
Then, in one of the great team matches ever played at Cazenovia Golf Club, St. Mary's edged Timon 194-195 to move to 3-1 on the year! Freshman Dan Perillo birdied #9 to secure the win from the last group! Perillo, Jake Balogh, and Jake Dantonio all shot impressive 38's.
Lancers Win Division B
The Lancers have been scorching the golf course all season, capping an 8-0 league season with a Division B title.  Congrats to the whole team!