Four Runners Qualify for State Federation Meet
Four runners on the St. Mary's Cross Country Team headed downstate to compete in the State Federation Championships this weekend - the most runners St. Mary's has had compete at this meet in decades!
Good luck and run hard to freshman Victoria Mineo and juniors Isabella Prospero, Casey Black (finished second in the All-Catholic Meet), and Mya Nazzarett. We can't wait to see all that you accomplish at this meet and next season!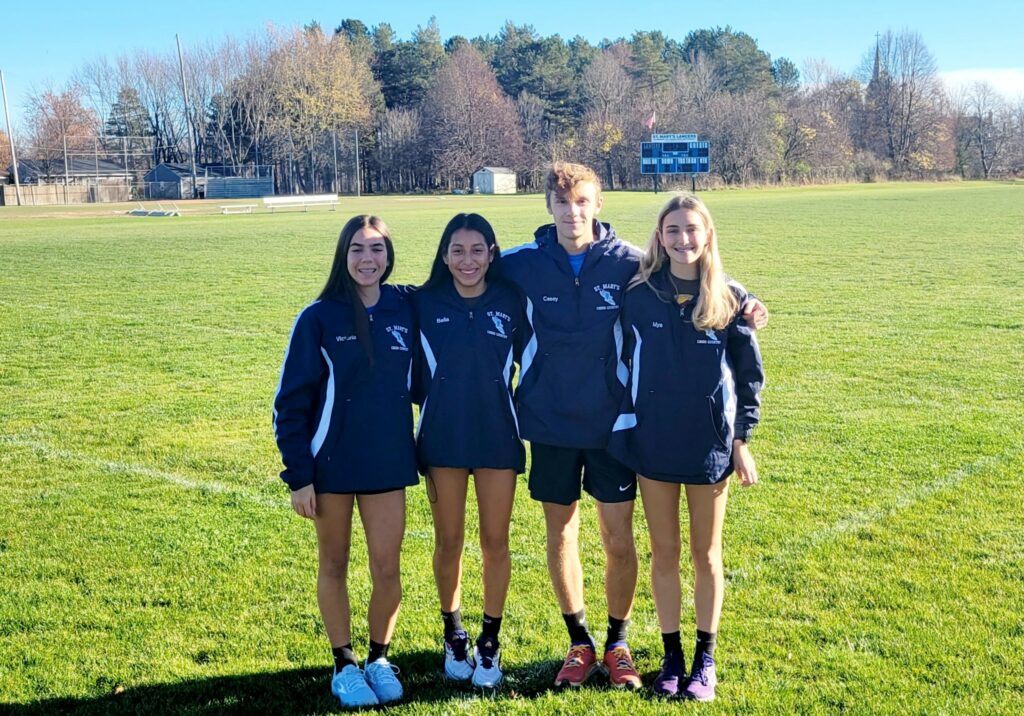 Men's Cross Country Team Gets the Win Over O'Hara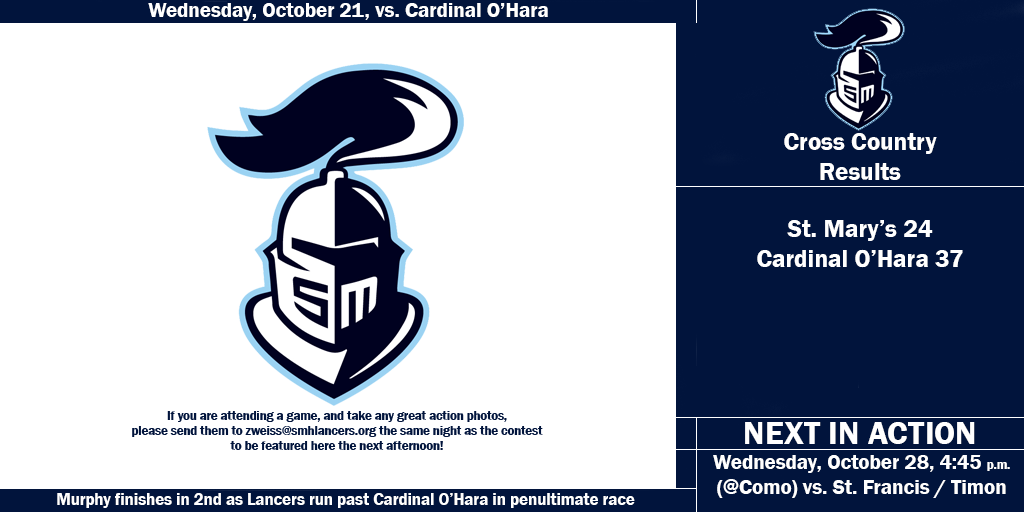 Women's Cross Country Falls to Nardin
Men's Cross Country Falls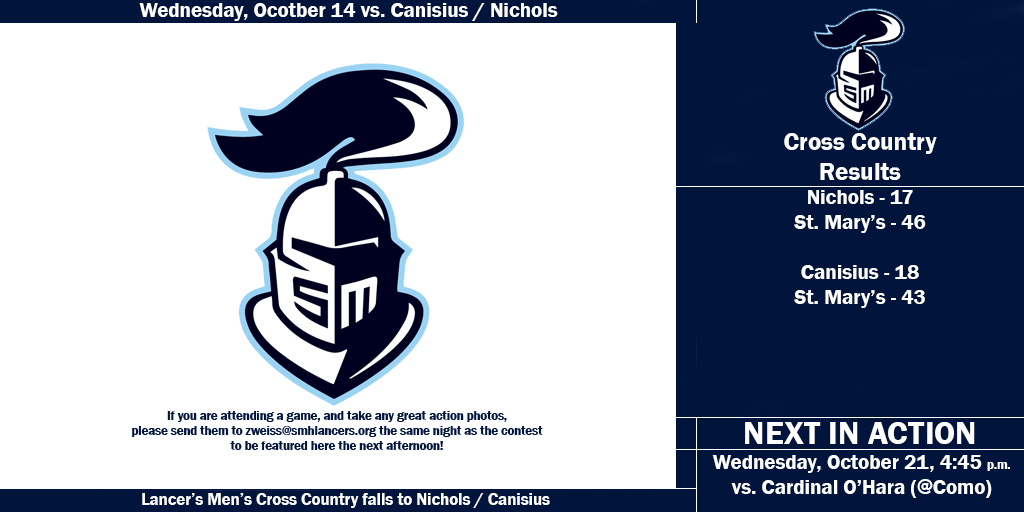 Nawojski Wins Second Straight and Team Wins Overall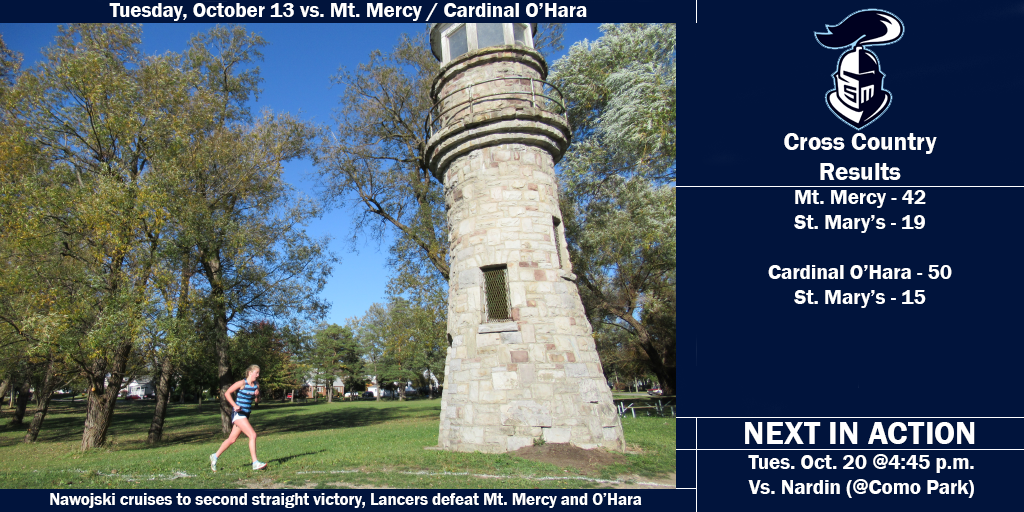 Nawojski Gets First Win of the Season
Cross Country Heads to the Big City
Columbus Day Weekend means one thing for the St. Mary's Cross Country Team - The Manhattan College Invitational! The team headed on the road trip of the season, and made a pitstop to check out LeMoyne College on the way. Several runners finished the weekend with individual medals before heading to the big city for some site-seeing.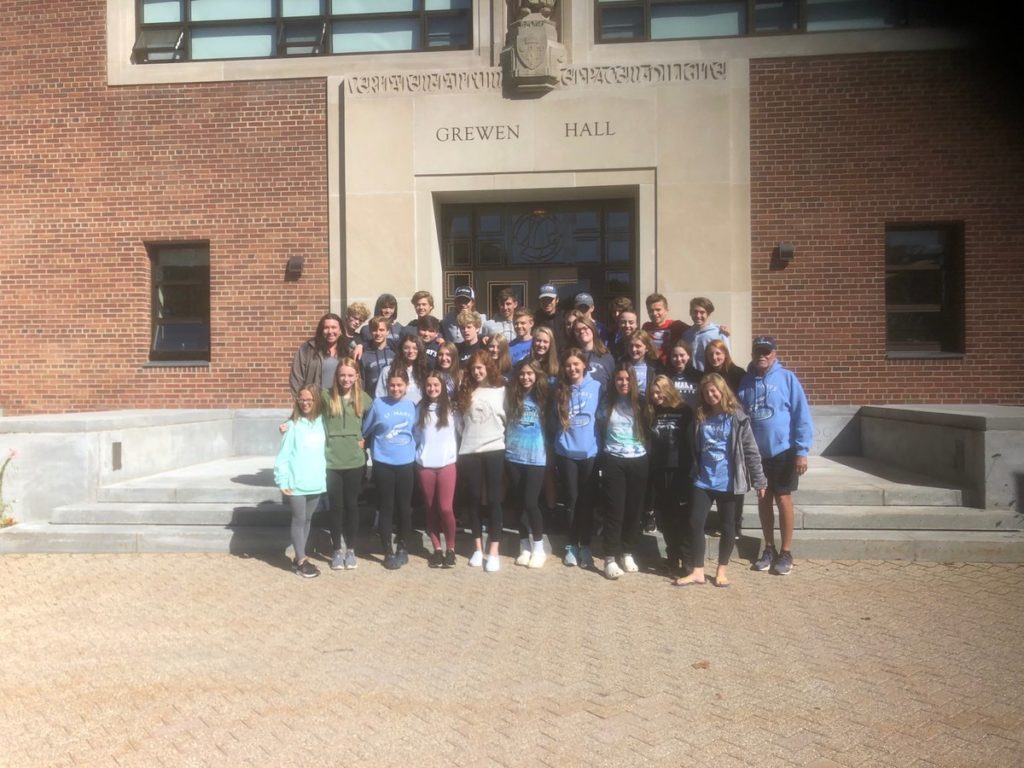 Boys Take First Place
The St. Mary's Men's Cross Country Team took first place in their meet, defeating both Timon and Nichols. What a great team effort by all!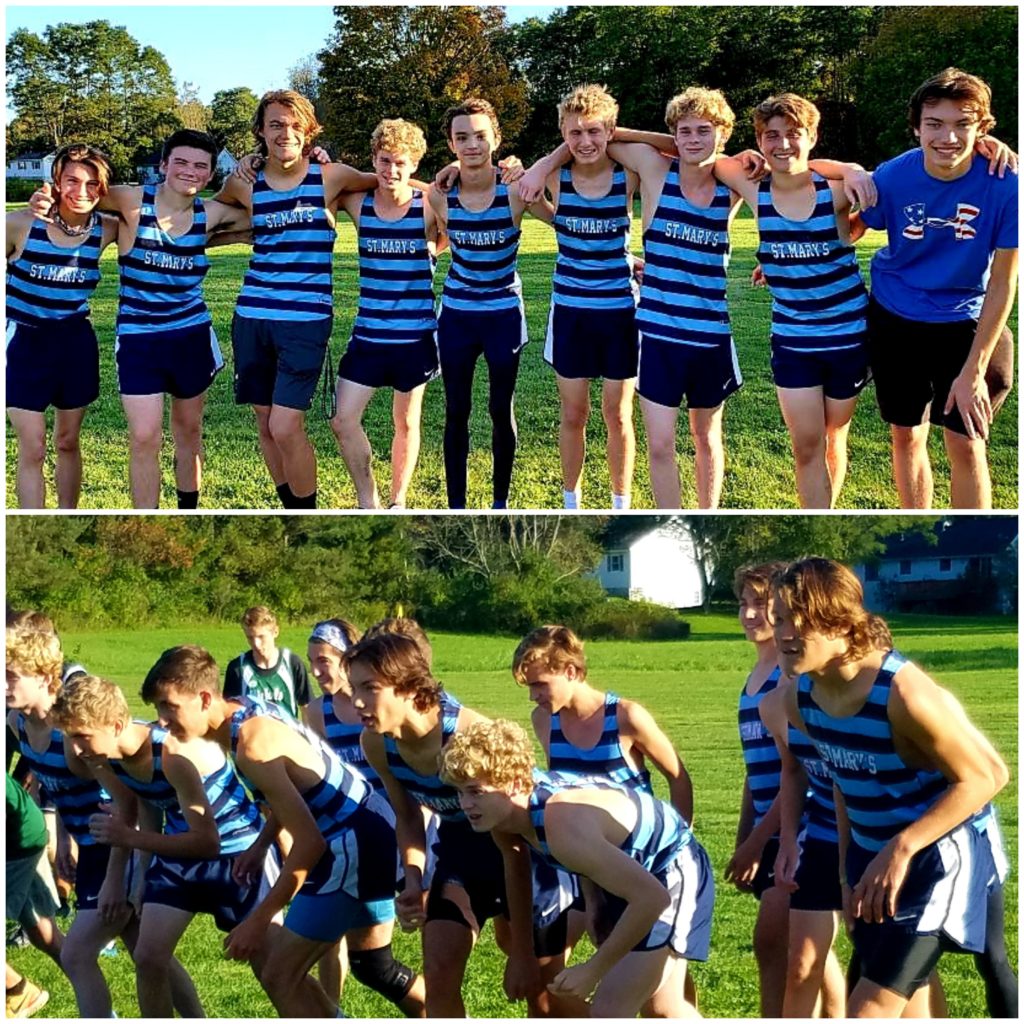 Lancer Invitational Also Celebrates Seniors
Following the Lancer Invitational, the St. Mary's Cross Country Team honored their 12 seniors (yes, that's right - 12 SENIORS). Thank you for all of your hard work and what you've done to help build the St. Mary's Cross Country Team!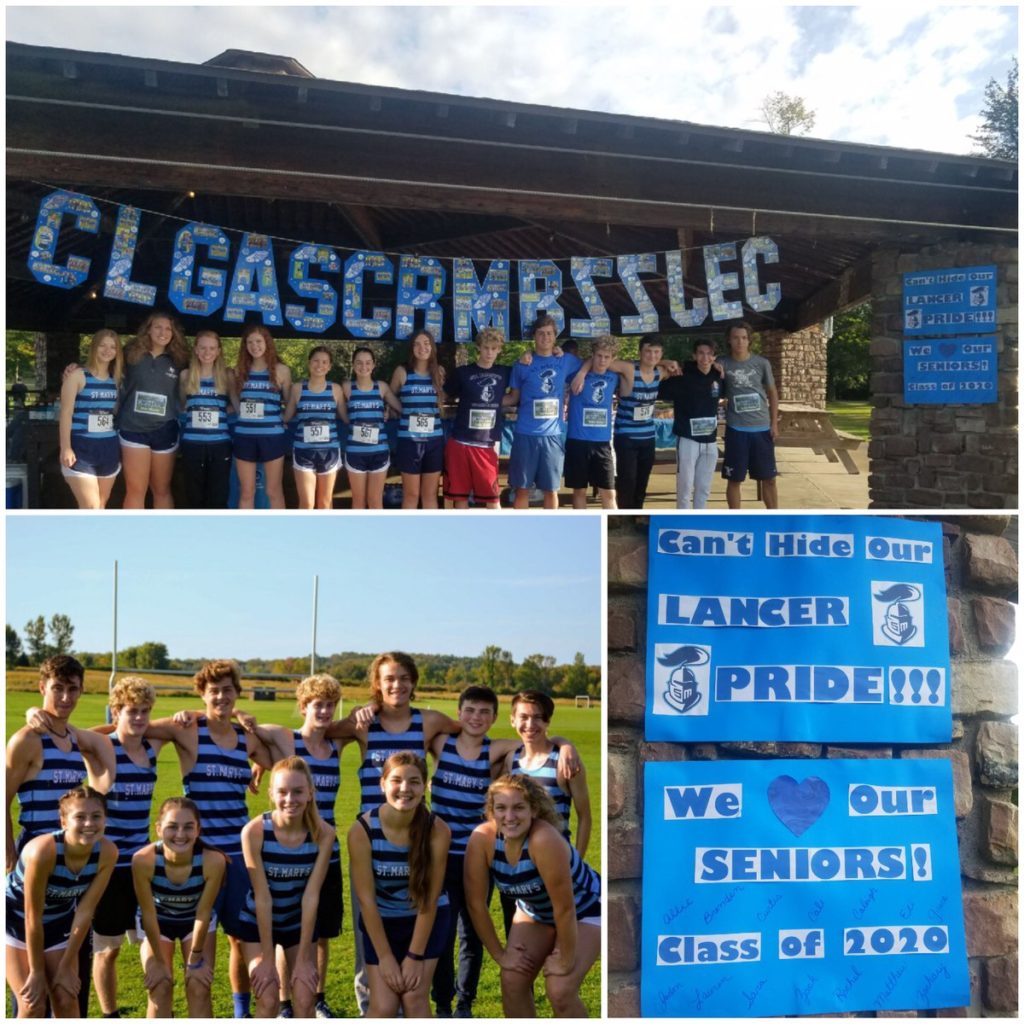 Women's Cross Country Teams Starts Off 1-1
The St. Mary's Women's Cross Country Team started off the season with a win against Mount Mercy before falling to Nardin in the second league matchup of the season. Sophomore Margaret Nawojski is picking up right where she left off and is following up her impressive freshman campaign with another first place finish.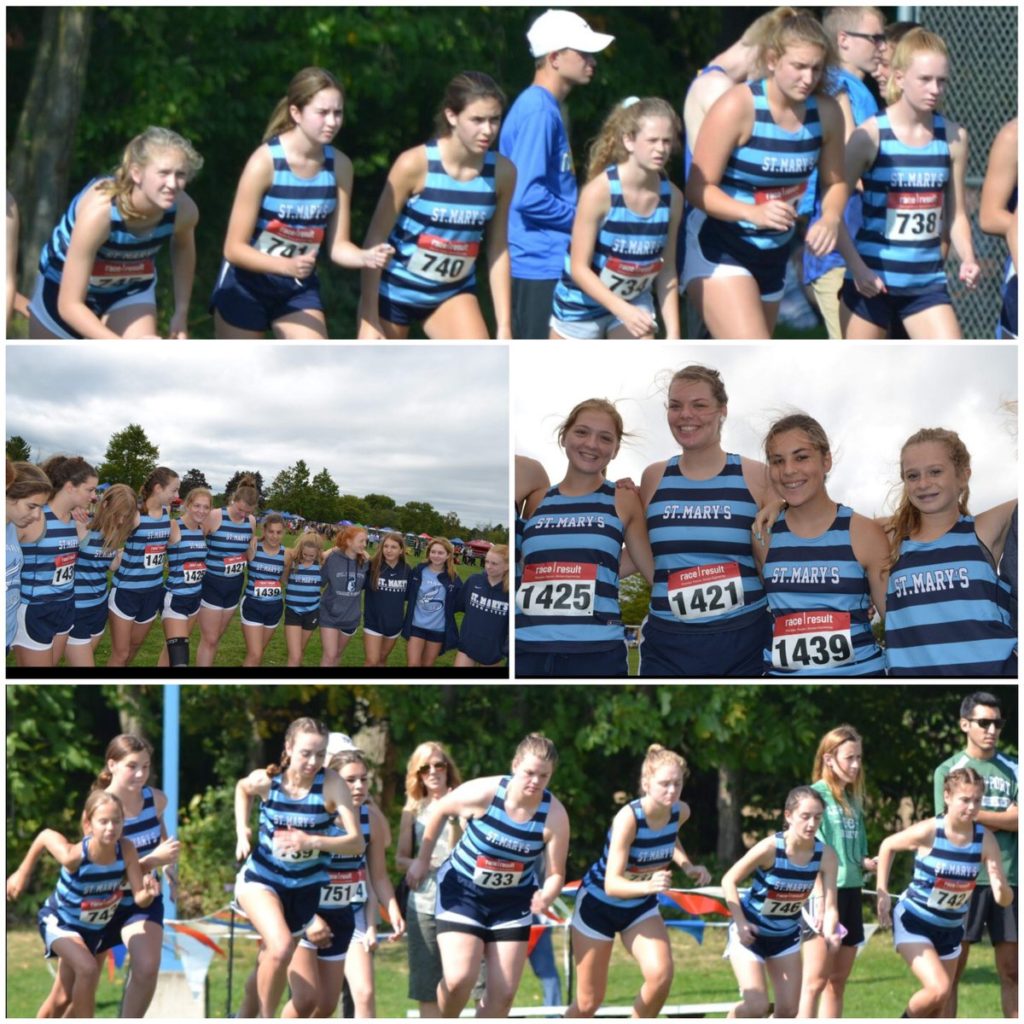 Libby Benzer Wins All-Catholic Race
Senior Libby Benzer put the cherry on top of an amazing season with a Monsignor Martin cross country individual title in her final All-Catholic championship race after finishing third last year and second in 2015.  Benzer finished with a time of 20:59:90 at Knox Farm State Park, almost a full minute better than the second place finisher.
You can read more about Libby's victory in The Buffalo News here.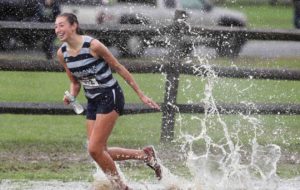 Photo courtesy of The Buffalo News
Libby Benzer named Section VI Runner of the Week
Senior Libby Benzer was named Section VI runner of the week for the week of September 27, 2017.  Benzer has been exceptional in her final high school season, leading the St. Mary's Women's Cross Country Team in every way possible.
Check out her name in lights here.