Lancers Land 3 on All-Catholic Second Team
Sophomore Running Back D'Jae Perry, Sophomore Defensive Lineman CJ Ozolins, and Senior Defensive Lineman Jake Lukasik were named to the MMHSAA Second Team All-Catholics this season! Congrats boys and Lancer Football on a great season!
Support Lancer Football and the Buffalo Bills
Two Western New York teams supporting one another!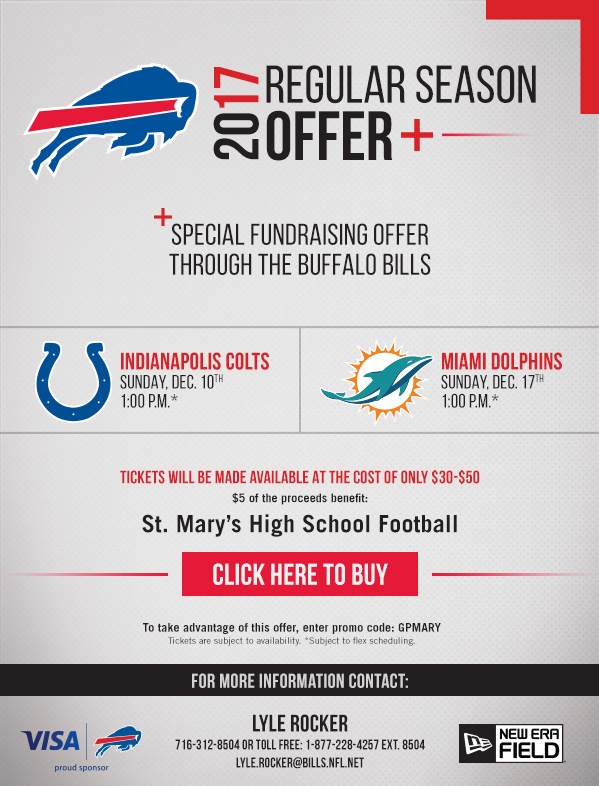 Football Off to 3-0 Start and Perry Earns Prep Talk Player of the Week
The Lancers are off to quite the start- taking down Bishop Timon, Nichols, and Bishop Kearney en route to a 3-0 record to start the season.  Sophomore D'Jae Perry had a MONSTER day against Bishop Kearney, carrying the ball 10 times for 243 yards on the ground, earning him Buffalo News Prep Talk's player of the week!
You can check out the article on The Buffalo News website.
Photo courtesy of: The Buffalo News