2019
St. Mary's Softball Named Team of the Year
More exciting news coming out of the Athletics Department! Congratulations to the 2019 Monsignor Martin League Champion St. Mary's Softball Team on being named the Bee Newspapers Team of the Year!
Lancers Name Three to All-Catholic Squad and Jenkins Earns Player of the Year Honors
The accolades just keep rolling in for the Monsignor Martin League Champs! Congratulations, juniors Torrie Jenkins, Maggie Kellner, and Ava Miller and senior Caitlin Bish on their player of the year and All-Catholic selections! Best of luck to senior and scholar athlete SS Caitlin Bish who is off to Princeton next year to play softball for the Tigers!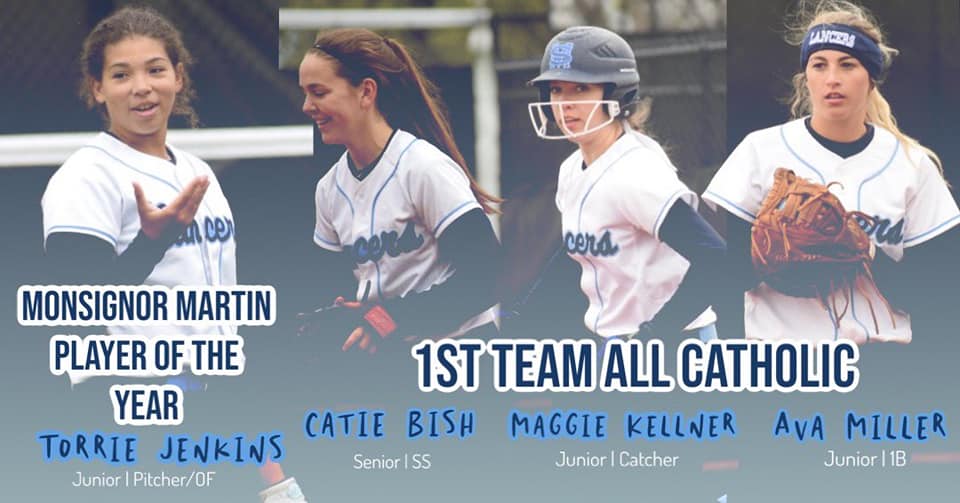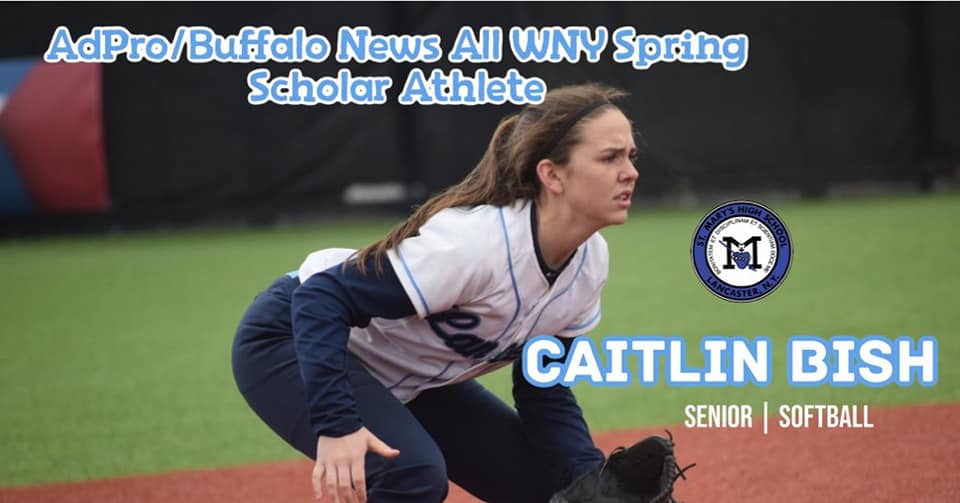 Lancers Get Redemption at Capture Monsignor Martin Title
Congratulations to out Lancer Softball Team for winning the Monsignor Martin League title last night 4-0 over Mount St. Mary's! Now, it's onto NYC to fight for the state title.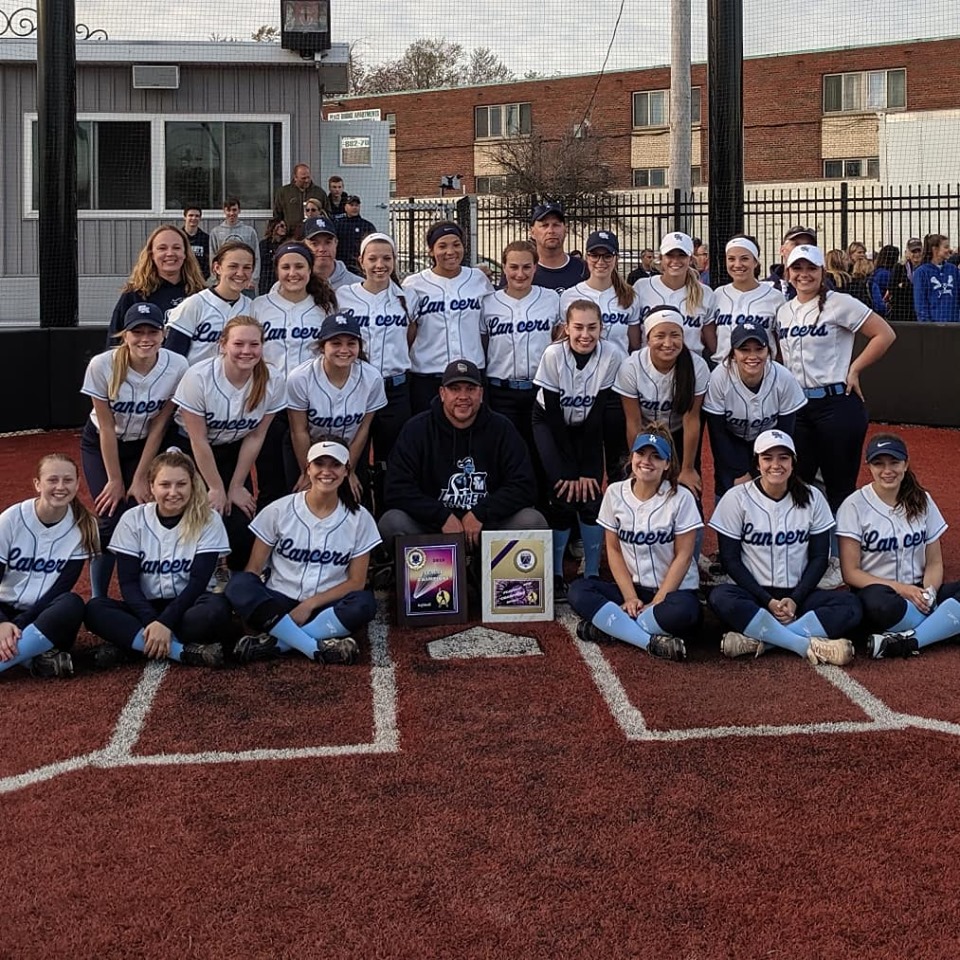 2018
Lancers Softball Name Four to All-Catholic Squads
Congratulations to Caitlin Bish '19 and Maggie Kellner '20 on being named First Team All-Catholic and to Mackenzie Suto '18 and Ava Miller '20 on being named to the Second Team.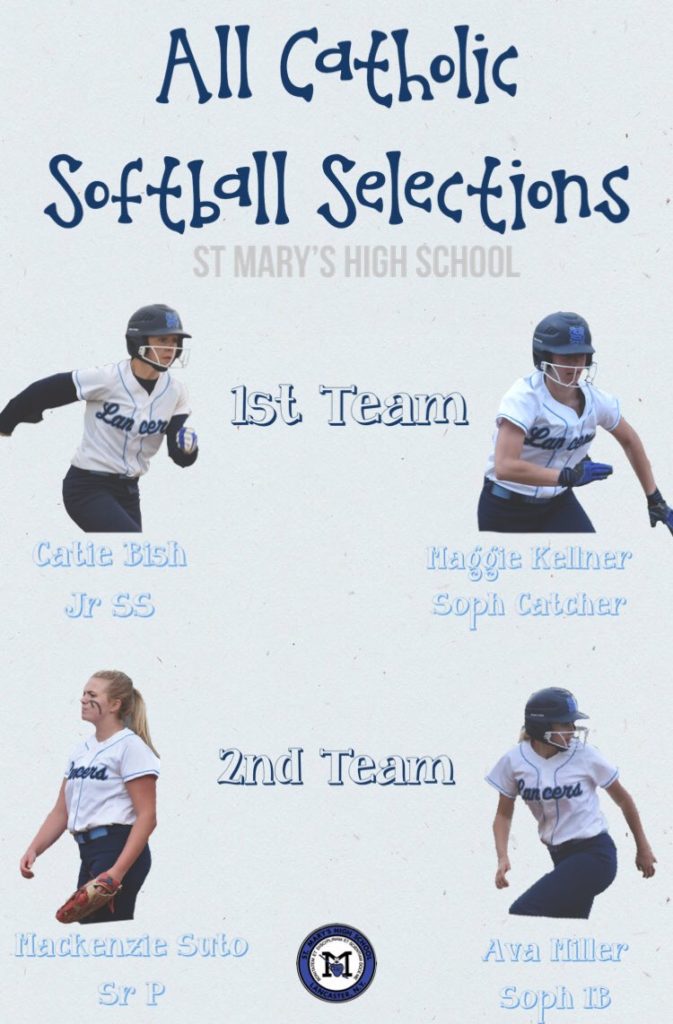 Softball Loses Heart Breaker in Championship
After an undefeated regular season in the Monsignor Martin, St. Mary's softball couldn't quite end the season with a championship, falling to Nardin 1-0 in 10 innings.  Despite the loss, St. Mary's had another amazing season and look to be back at the top of the league next year, with the majority of the roster returning for the season.
Softball Wins Regular Season Monsignor Martin Title