"Little shop, little shop of horrors… Little shop, little shop of terror…"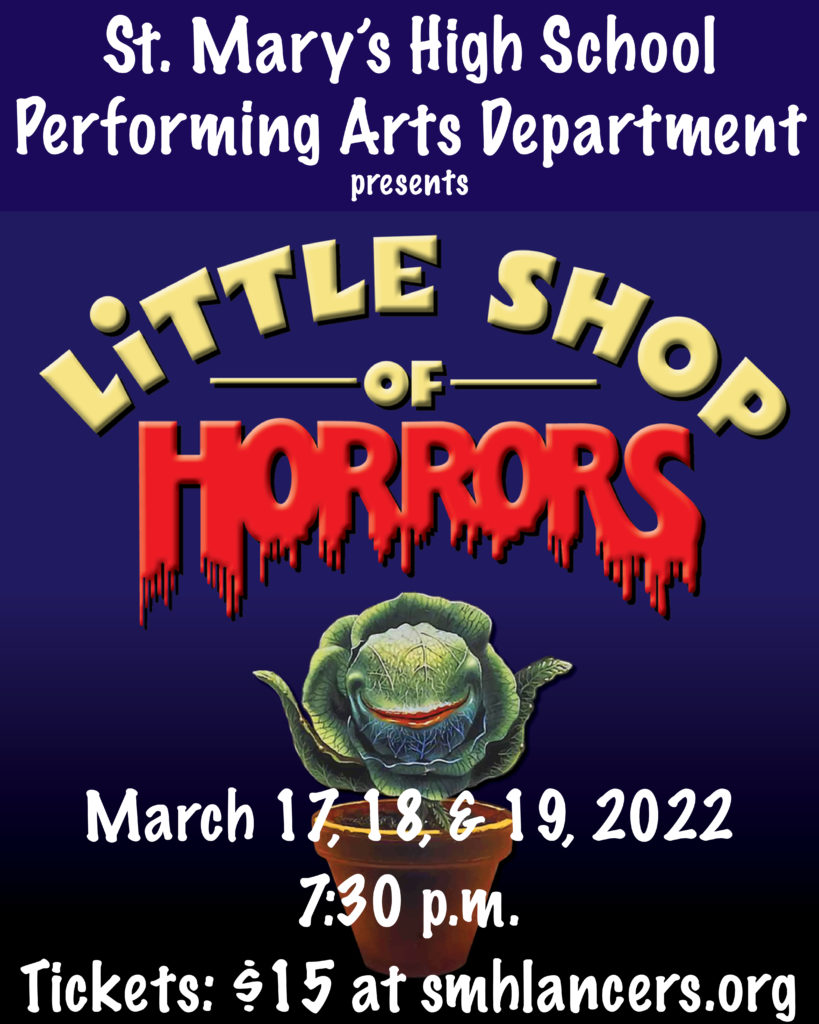 That's right! It's time for the St. Mary's Performing Arts Department's latest production – Little Shop of Horrors! This 1982 Alan Menken musical is a classic, and we can't wait to see the talented cast light up the stage.
The show will run March 17, 18, and 19, 2022 in the Gus Galasso Auditorium at St. Mary's High School. You can get your tickets above.
Oh, and did we mention St. Mary's production of Little Shop of Horrors is Kenny-nominated? The Kenny Awards honor the best of the best in Western New York high school theater, and St. Mary's is thrilled to stand alongside the fellow nominees and participate in "Kenny Day" at Shea's Performing Arts Center later this Spring, where our Lancers will be able to attend workshops and perform on the Shea's stage!