St. Mary's Adds Two to All-Catholic Team
Congratulations to senior Jake Wilk and sophomore Sean Brown on being named Second Team All-Catholic in the Monsignor Martin.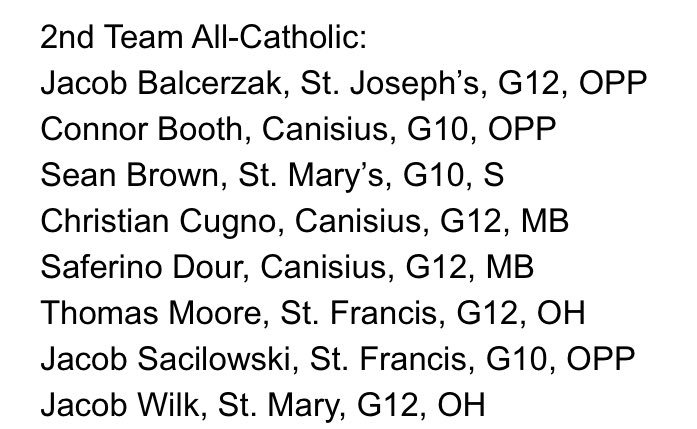 Lancers Fall to Canisius in Semifinals
St. Mary's couldn't quite put away the Crusaders in the semifinals of the Men's Monsignor Martin Volleyball Championships.  Congratulations to all of the seniors and the rest of the team on a great run!