2021-22
Men's Wins State Title
In Head Coach Ryan Gallo's first season at the helm, St. Mary's won the Manhattan Cup Class B Title Game against Nichols 71-68, affording them the chance to represent the Monsignor Martin in the Class B State Catholic Tournament.
This year's Class B State Title Game was held in Western New York at ECC, giving the Lancers a bit of a home-court advantage over down-state Cathedral Prep. After a tight first half, the Lancers opened the third quarter on a 10-0 run and never looked back, defeating Cathedral Prep 60-53 to win the Class B State Championship (below).
Men's Basketball Reaches Class B State Tournament
From The Buffalo News:
St. Mary's showed that history really does repeat itself.
Five days after they narrowly beat Nichols 63-61 in a playoff opener, the Lancers repeated fate and defeated the Vikings 71-68 on Sunday in the Manhattan Cup Class B title. With the victory, St. Mary's will represent Monsignor Martin in Class B in the state Catholic tournament.
Senior Massimo Maria Moretti led St. Mary's with 27 points, 15 rebounds and five assists.
"They just stayed the course, played our system, and executed really well down the stretch," said first-year head coach Ryan Gallo. "We found a way to win a very tough basketball game."
The team underwent a facelift in Gallo's first season, as the program hadn't won double-digit games in any of the last three years. Part of the change was coaching, but also the addition of Moretti, who came from Italy as an exchange student. He has had an indelible lone season.
The 6-foot-9 forward is averaging 20.9 points, 14.2 rebounds and 2.3 blocks per game. He's the team leader and he's the only one averaging double-digit points.
"His work ethic is really bar none," Gallo said. "The kid is really driven. He really wants to be a college basketball player and hopefully beyond that. Coming overseas, there will be an opportunity if he stays the course. He has a better understanding of the American game, and he wants to stay here."
Despite Moretti having only a one-year stint with St. Mary's, his coach believes he's a beacon of hope for what the program can become.
Gallo, being a new coach, scored big with an international player, who helped facilitate the change he was looking for.
"Really from a commitment standpoint," Gallo said. "What form of commitment, not just in season, but what are we doing in the offseason? I didn't have a full offseason. I was hired a couple of months prior to the start of the year. I had a general indication of some of the modifications, such as commitment, being coachable, being challenged, and being held accountable."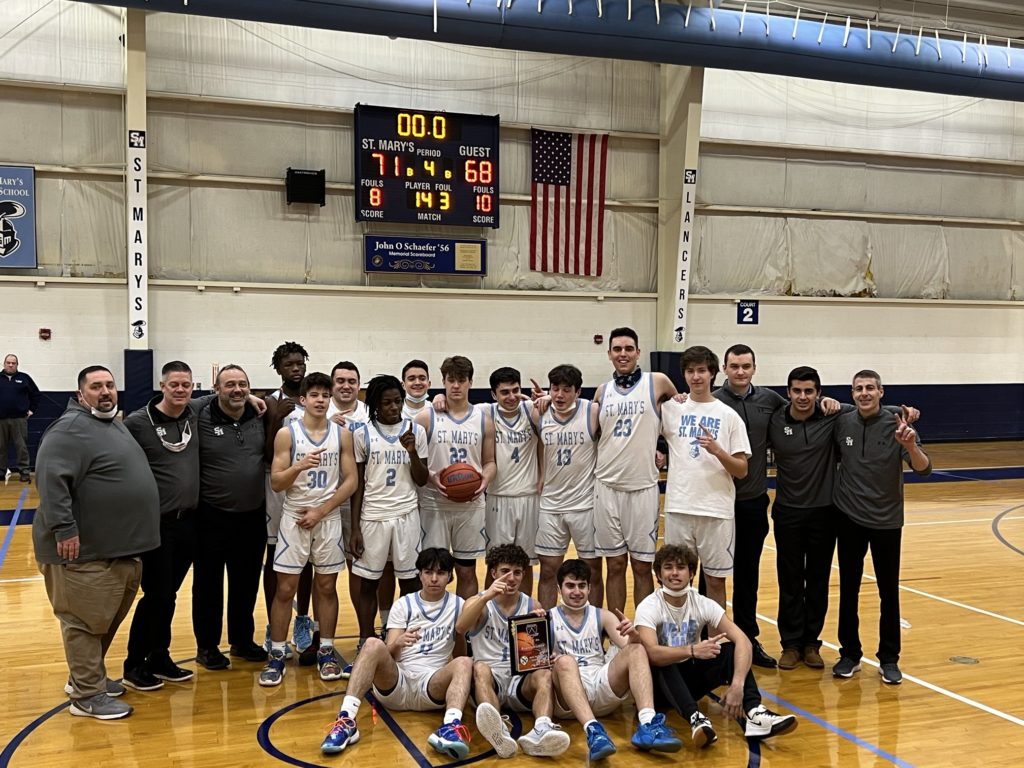 2019-20
Szablewski Named First Team All-Catholic
Senior Luke Szablewski was named to the First Team All-Catholic in the B Division. Congratulations, Luke!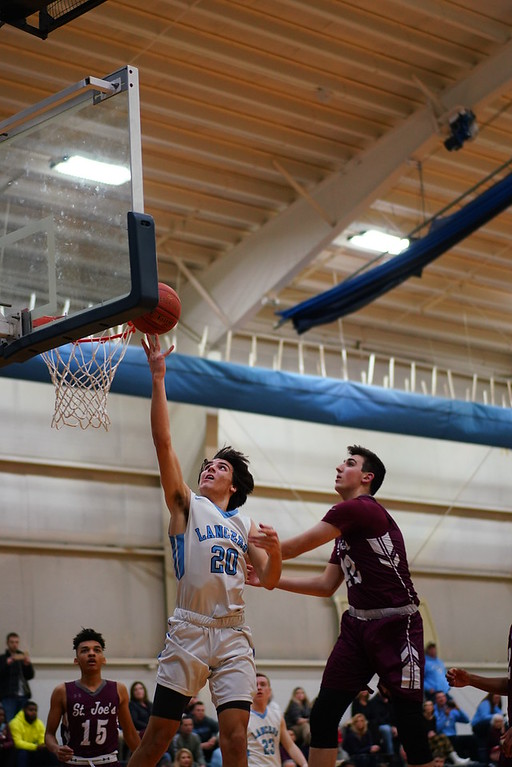 Men's Basketball Honors Seniors
Thank you to seniors (from left to right): Levi Taberski, Brendan Murty, Peter Duane, Mike Vallone, Dave Persico, Luke Szablewski, and Jerry Stachura.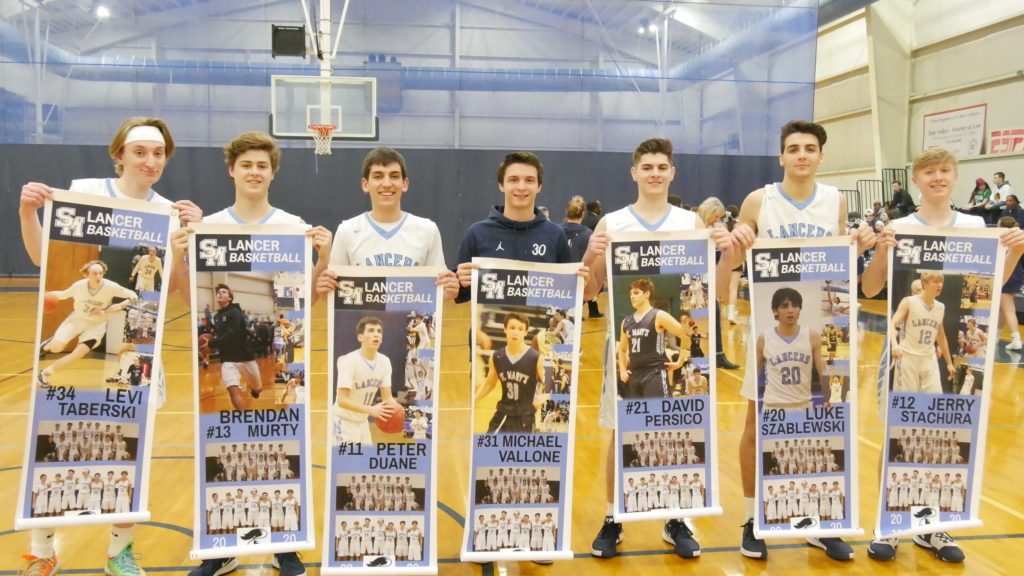 Archives: