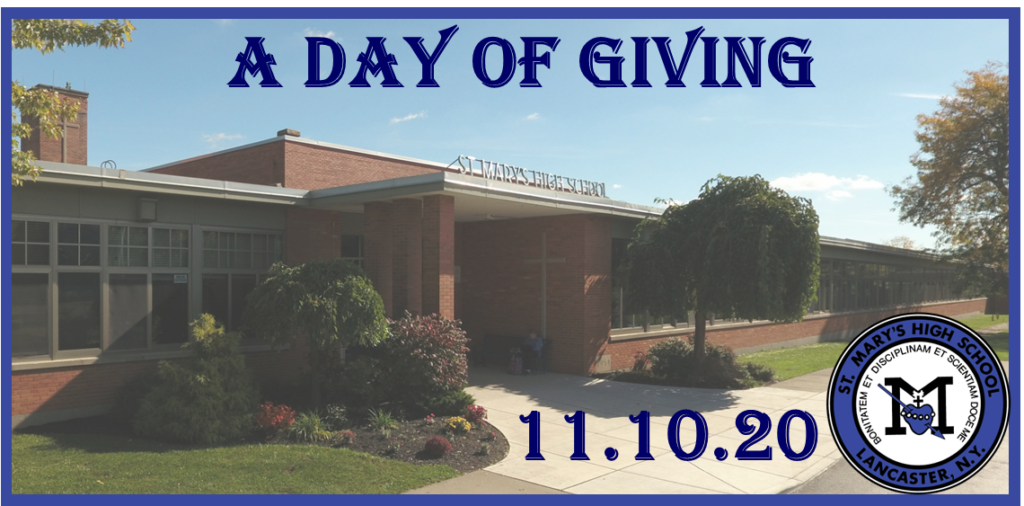 Join the entire St. Mary's community nationwide on 11.10.2020 for our annual Day of Giving to support the future of St. Mary's High School. This Giving Day will be an online effort, across multiple platforms, to create goodwill among St. Mary's alumni, families, friends, and supporters to encourage giving back to the school that we all love and owe so much to.
We will acknowledge the amazing 116-year history of the school and support the long, prosperous future that lies ahead for hundreds of more Lancers.
This is quite the special Day of Giving, as we celebrate the amazing career of Mr. Tom Fay who announced his retirement this year. Mr. Fay taught over 4,000 Lancers throughout his years here, so we are calling upon each of those students to honor Mr. Fay with a gift to St. Mary's this year.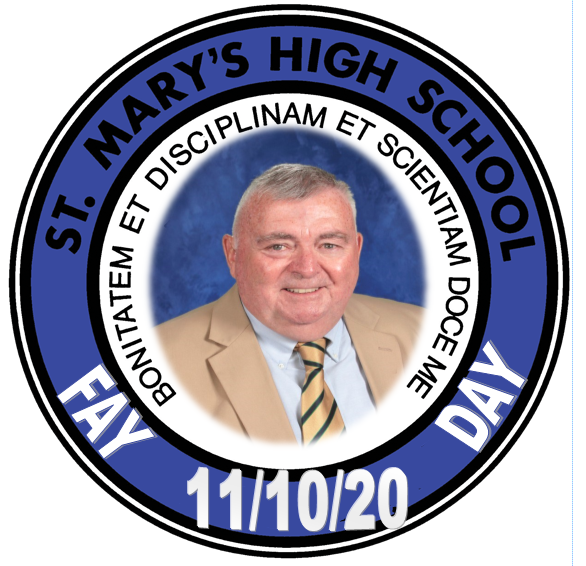 All gifts on the Day of Giving go directly to the SMHS Annual Fund. You can dedicate your gift to a particular area, including:
The Tom Fay Scholarship Fund (NEW THIS YEAR)
Performing Arts
Athletics
Education Departments
Building and Grounds
In Memory of a family member, friend or special faculty member; their name will be entered into our book of remembrance
COVID costs
If you would like to make a gift to St. Mary's to help us continue to fulfill our mission of preparing young men and women for college and life beyond the classroom to be the leaders of tomorrow or in honor of an alum, teacher, or classmate, please click here.
We thank you so much for your support! We cannot continue to improve and do all of the amazing things we have planned for our students without your help!
God bless, and go Lancers!