Join us on February 2, 2018!
The Lancer Auction combines delicious food, stellar auction items, and no shortage of fun all while raising money to benefit St. Mary's students.
Last year's Lancer Auction was a HUGE success, raising a total of approximately $90,000!
Guests have the opportunity to place bids on the silent and special auction items and enjoy various raffles throughout the night. During the live auction, attendees can bid on fabulous prizes, including vacations, sporting event tickets, golf packages, college tuition waivers and much more.
For more information or to receive an invitation, contact Amanda Rebeck, Dean of Advancement & Alumni Relations, at (716) 683-4824, ext. 237 or arebeck@smhlancers.org.
St. Mary's and other interested parties will be holding a series of gift gathering parties in order to gather items for our silent auctions from generous donors.  To read more about gift gathering parties and the items of which we are most in need, click here.
If you wish to donate an item on your own, please fill out this form and return it, attn. Amanda Rebeck at St. Mary's High School - 142 Laverack Ave. - Lancaster, NY 14086.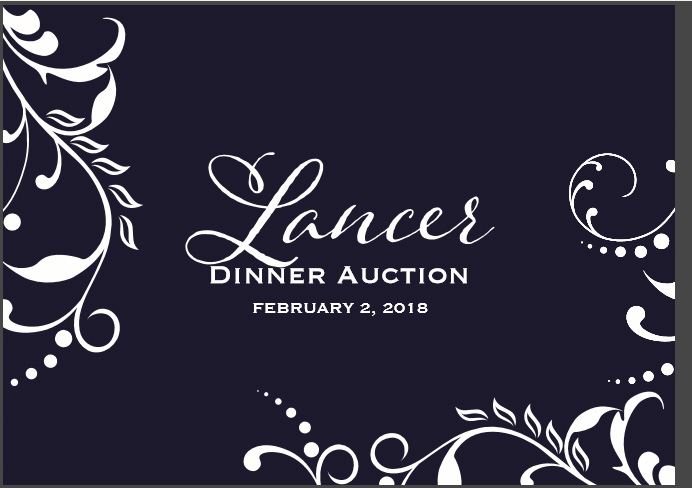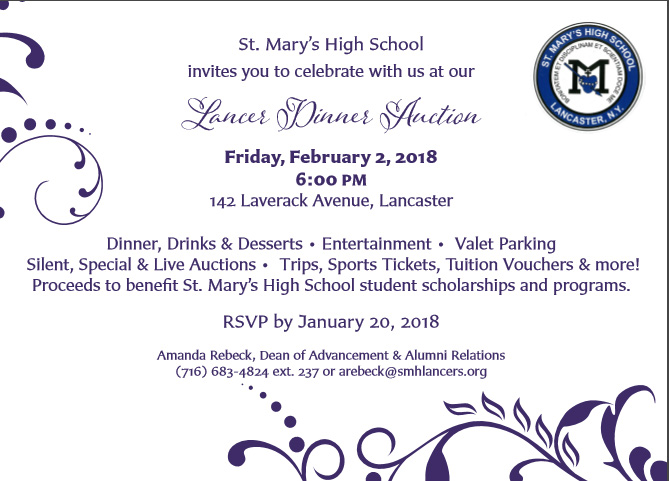 For those of you who are attending the Auction, and are interested in viewing our live auction items, look no further!  Click here to see the items up for bid.  We will be adding a few details as we get closer to the big night, so keep checking back here for the latest.  We hope you will join us on Feb. 2, 2018!
A very special thank you to this year's Lancer Dinner Auction sponsors: