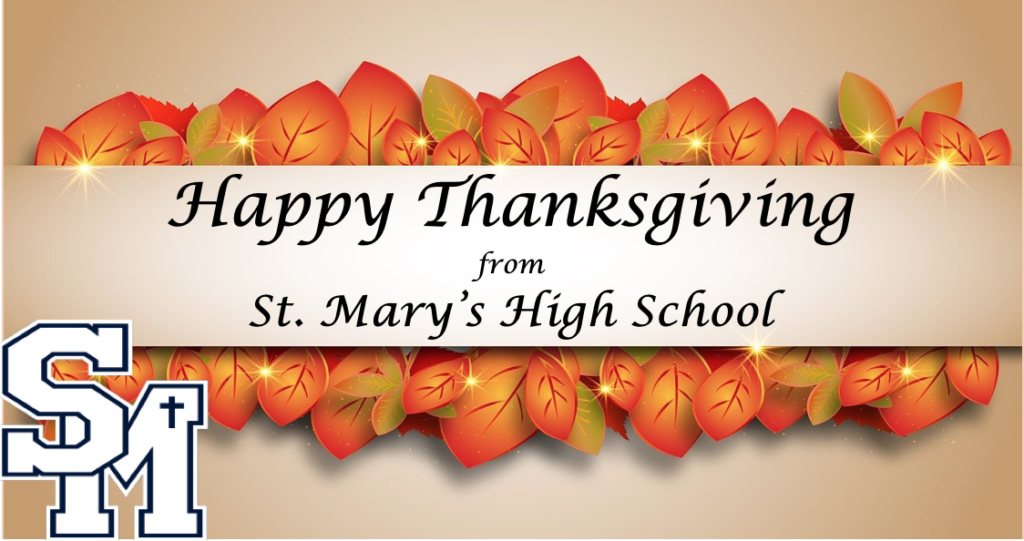 Scroll to see the video!
There is no question that 2020 has been an incredibly difficult year for so many people – St. Mary's families included. However, it is during times like these that it is so incredibly important to reflect on all of the blessings we are surrounded by – first and foremost – this great school that connects so many.
Despite all of the closures, quarantines, and obstacles, St. Mary's still accomplished so much – in an albeit different way than normal to ensure the safety of all of our students, faculty, staff, and families:
St. Mary's retained our #7 ranking on Buffalo Business First's list of the 131 best high schools in Western New York.
The faculty – under the leadership of our Dean of Academics, Mr. Junik – seamlessly transitioned into remote learning when in-person instruction was no longer an option this past Spring. Our students didn't miss a beat and finished the 2019-20 school year strong. The faculty continues to be flexible and innovative in responding to the challenges they face this school year.
We captured championships in men's hockey, men's and women's soccer, women's volleyball, golf, and wrestling, and are still the defending champions in softball, baseball, and men's lacrosse.
St. Mary's went "Hollywood Style!" and held Graduation at the Transit Drive-In to give the Class of 2020 the sendoff they truly deserved.
We welcomed in another new group of Lancers this Fall, as the freshmen class continues to grow each year.
The Arts Department continues to be creative, producing music videos and virtual performances to showcase our students' talents in these challenging times.
The Religion Department has begun Eucharistic Prayer Services for religion classes so that our students can live out their faith by receiving the Body of Christ.
As you can see, there is so much to be thankful for at St. Mary's, but perhaps most of all, we are simply thankful for each and every day we get to spend together as one school community. We all know this is such a special place to be, and we are all better for being a part of the Lancer Family.
We put together this little video which shows so many of the reasons we're thankful this holiday season. Want a hint? Our students are the heart and soul of what makes St. Mary's so special.
Click play to see why…
St. Mary's High School does not own the rights to any music used in this video.
On behalf of the administration, faculty, and staff of St. Mary's High School, we wish all of our families – past, present, and future – a healthy and happy Thanksgiving. We will see you soon!