Ciao Italia with Mary Ann Esposito Returns Home!
Get tickets by scrolling down to the bottom of the page.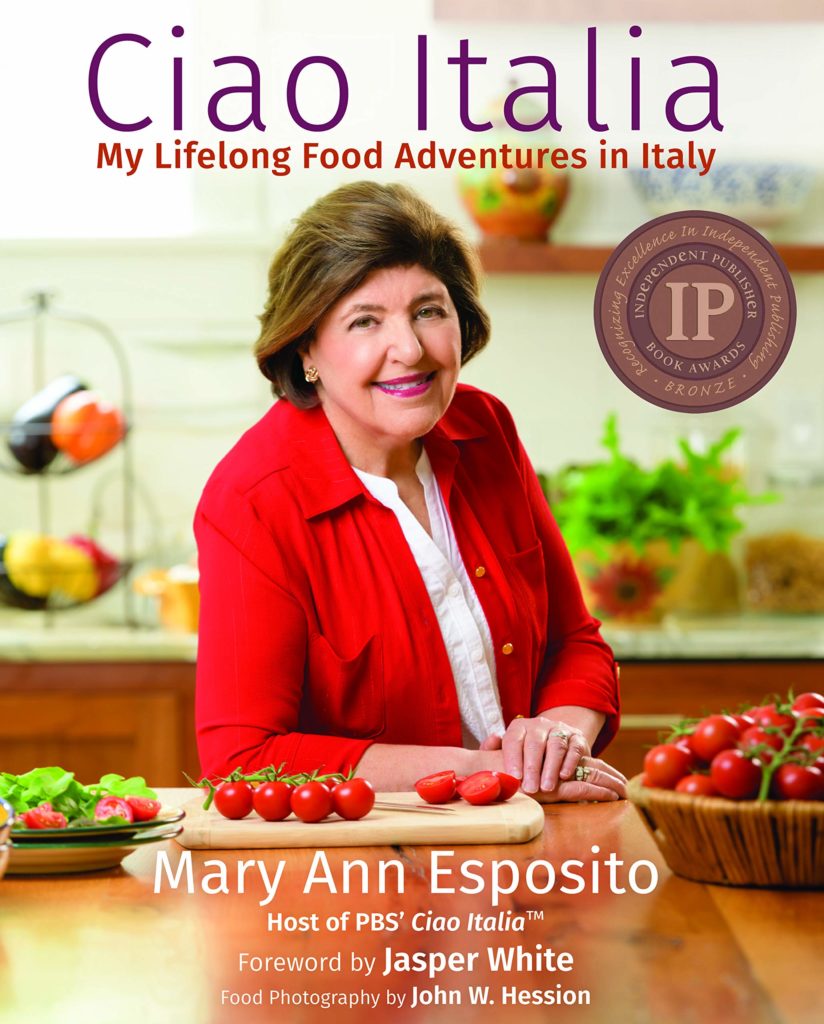 Please help us in welcoming back Mary Ann Esposito and her husband Dr. Guy Esposito (St. Mary's HS class of 1960) as she guides us through a selection of dishes from the various regions of Italy and her childhood here in Western New York.
Mary Ann Esposito is the creator and host of the nationally televised PBS series, Ciao Italia with Mary Ann Esposito and the author of 13 cookbooks including her most recent, Ciao Italia: My Lifelong Food Adventures in Italy. Ciao Italia has been viewed by millions over its 30-year history making it the longest-running food show on television today!
Numerous organizations have recognized Mary Ann for her efforts to preserve the traditions surrounding Italian regional food and culture. She received the Order of the Star of Italy Cavaliere award from the President of the Italian Republic as well as the Premio Artusi award for her work in promoting Italian food. The Italian Trade Commission further distinguished Mary Ann by naming her a Hall of Fame honoree. The Order Sons of Italy in America honored Mary Ann with a Lifetime Achievement Award in the Culinary & Cultural Arts of Italy award.
Mary Ann holds a Masters Degree from the University of New Hampshire. Johnson and Wales University presented Mary Ann with their Distinguished Author Award. St. Anselm College conferred an honorary doctorate for her dedication to teaching and preserving authentic Italian cuisine. Finally, Mary Ann and her husband, Dr. Guy Esposito, are graduates and high school sweethearts from St. Mary's High School Class of 1960.
The Event:
Mary Ann will be on stage demonstrating various dishes from her cookbooks while a group of local chefs prepare the dishes for the enjoyment of all attendees. All preparation will be supervised by Mary Ann adhering to her impeccable standards. During the preparation, Mary Ann will provide the same background about the dishes that we have come to enjoy from her show as well as how they were part of her life growing up here in Depew, NY.
Learn more about Mary Ann and Ciao Italia on her website or by going to her Facebook page.
Our MC for the evening will be Chris Horvartits reporter and Anchor at WIVB-CBS Ch 4. He will curate audience questions and keep the show moving along.
In between courses entertainment will be provided world renown jazz artist, Bobby Militello.
Sponsorship information can be found here.
Get your individual tickets for the event here: