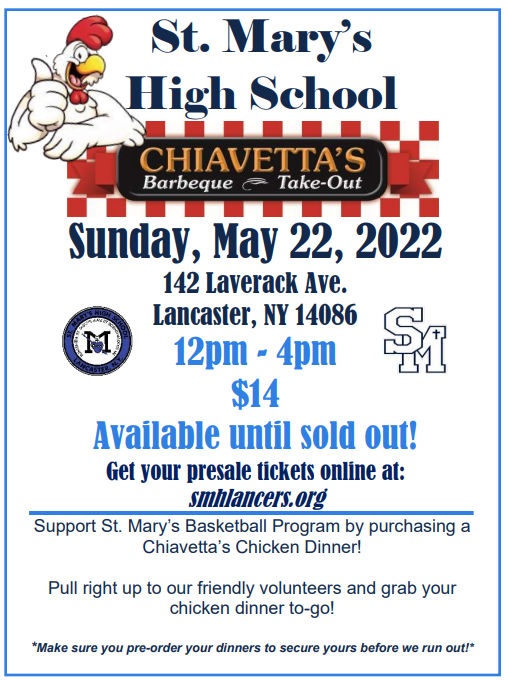 Presale starts 4/21!
If you would like to buy more than 10 dinners, please reach out to Noelle Dugas at ndugas@smhlancers.org or by calling (716) 683-4824 ext. 323.
Thank you for supporting the St. Mary's Basketball Program!
Make sure you print out your confirmation email or save it on your phone to use as your tickets to pick up your chicken dinners on May 22nd.
To go only!