ACADEMIES SPOTLIGHT: The Journalism and Marketing Academy welcomes St. Mary's alumna Katie Kawa '06 back to speak about her job in the world of publishing at
Rosen Publishing
. A Canisius College graduate with degrees in English and Communications, Katie realized through an internship opportunity that journalism was not the path for her and found a way to pursue her love of writing and editing in the world of book publishing – right here in Buffalo, NY. This journey mirrors what The Academies at St. Mary's High School are all about – try as many different things as you can now before you get to college and have to lock yourself into a major.
Students in the Academy were very engaged throughout the discussion, asking questions about the process of book creation – from the initial idea pitch to going to press. Katie has written over 250 books through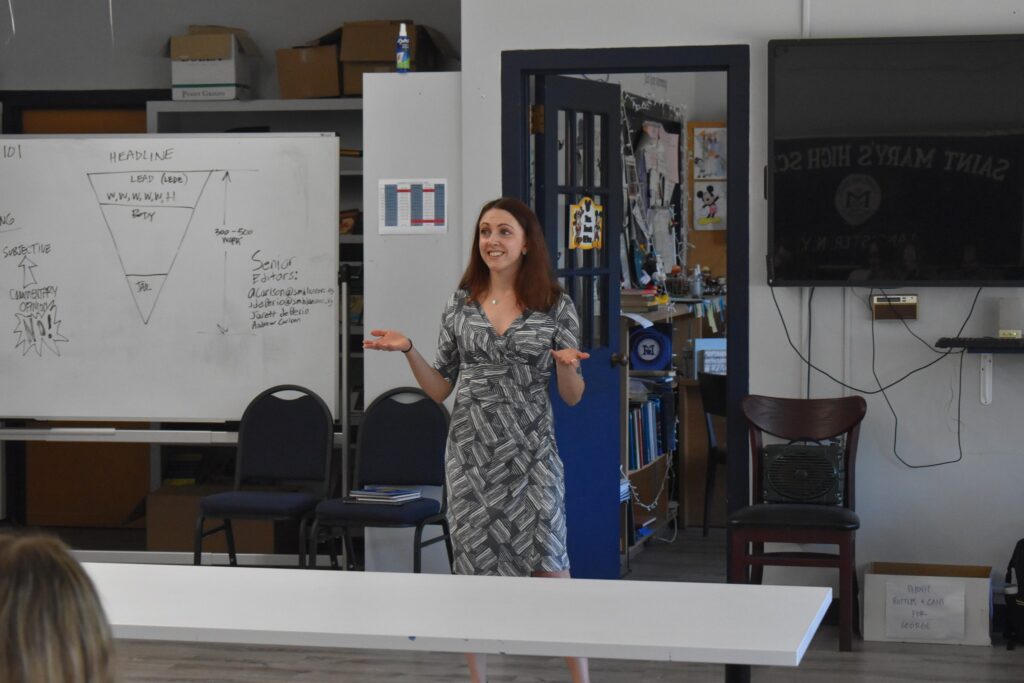 out her 12 years with Rosen Publishing and has edited hundreds more.