May 1st is finally here! After quite the interesting high school journey for the Class of 2022, these seniors have persevered and are off to some of the best universities in the country. It really speaks to the work ethic and resiliency of these individuals and the class as a whole for them to have received over $14 million (and counting) in scholarship money to these schools and to have been accepted to over 80 different colleges across the country.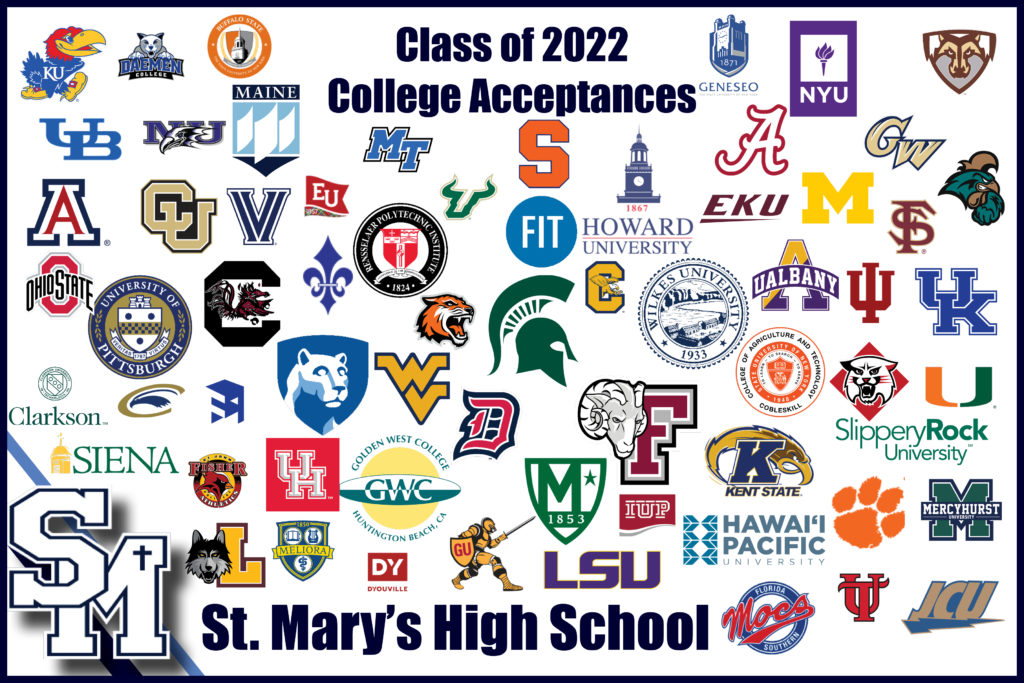 The St. Mary's High School Center for Career and College Counseling also deserves a pat on the back for their efficiency and attention to detail in helping our seniors apply to these schools and for beginning to talk to these students and their parents about their different options for the next steps in their educations as early as their freshmen year.
Without further ado, let's see where some of the Class of 2022 is heading off to. You can download the complete slideshow, here, and be sure to check back often as our seniors continue to make their college decisions.