It's a three-peat!  Congratulations are in order for the USA Paralympic Sled Hockey Team, who brought home gold for the third straight Paralympics.  St. Mary's Class of 2010 alumnus, Adam Page, has been a member of the team in each of the past three gold medal-winning Paralympics.
This year, Team USA defeated Canada in overtime to bring home the gold.
In 2010, Adam was a senior at St. Mary's and participated in his first Paralympics while attending school.  He brought home his first gold medal to St. Mary's, which was an amazing experience for our students.  Adam plans to be involved with the Niagara Cup-champion St. Mary's men's hockey team upon his return, so it should be a wonderful Lancer homecoming once again!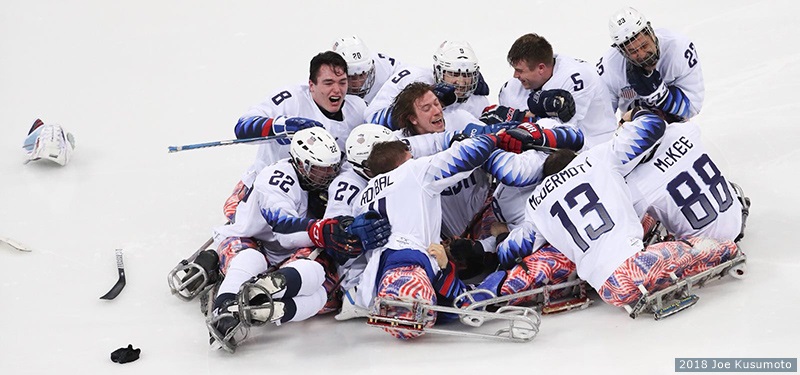 Photo courtesy of USA Hockey