In a recent edition of Buffalo Business First, enrollment numbers were released for the private high schools in Western New York.
A somewhat disconcerting trend is developing among many area schools, like Canisius, St. Joe's, and Sacred Heart, in that enrollment is on the downward trend over the past five years or so.
St. Mary's, however, is bucking this trend and has become the fastest-growing private high school in Western New York.  SMH shows no signs of slowing down either.  This year's Freshmen Registration was the most successful one in years, and the size of the incoming Class of 2022 will surpass the size of the graduating Class of 2018, resulting in another year of positive enrollment growth in Lancerville.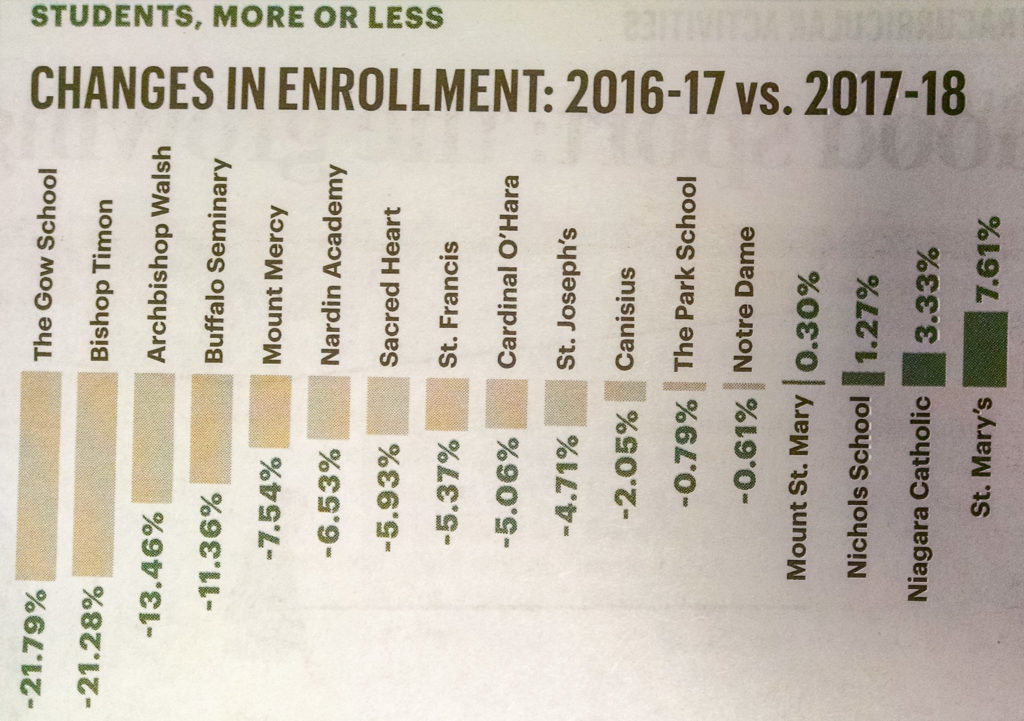 The future is bright at St. Mary's High School!