St. Mary's is thrilled to take its place as one of the top 10 high schools in Western New York, according to Buffalo Business First's rankings.  Measuring students' abilities in English, Math, Science, and Social Studies based off of Regents exam scores, Business First complies a yearly ranking of 135 high schools in Western New York.  St. Mary's also moves up 5 spots from last year's ranking.
For the complete list of high schools, you can read the full story here.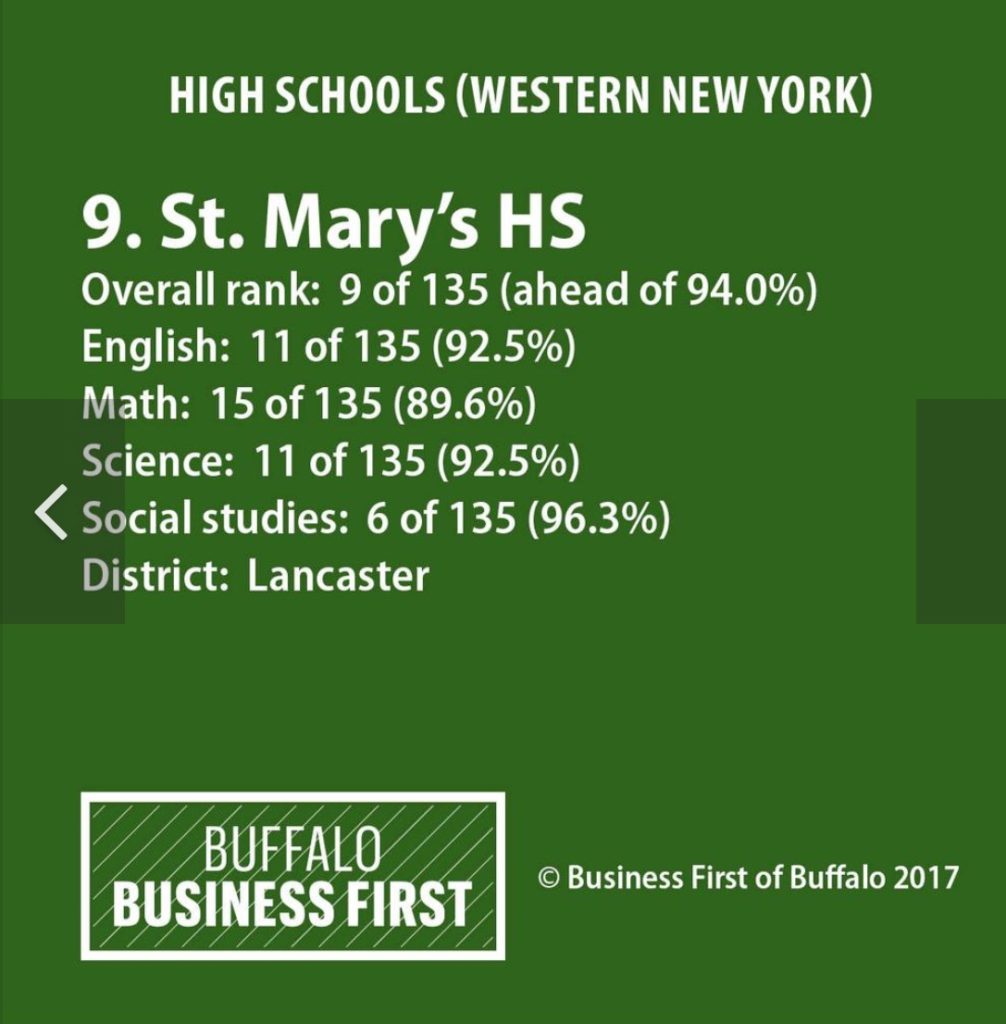 Photo from Buffalo Business First at http://www.bizjournals.com/buffalo/news/2017/06/08/hswny.html#g3.