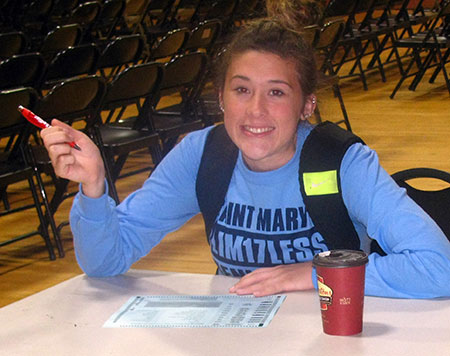 St. Mary's High School recently participated in the Presidential Voting Process through a series of events sponsored by the Social Studies Department.
In October, senior Participation in Government students visited other social studies classes to discuss the election process and share the platforms of the candidates.
On Monday, Nov. 7, the day before the rest of the nation voted, students and faculty who had pre-registered cast their votes. "Electoral" votes were then tabulated based on the size of the homeroom.
The results – taking the Electoral Votes 63-32 and the Popular Votes 65%-35% – was Donald Trump.
Thank you to all who participated in this project.